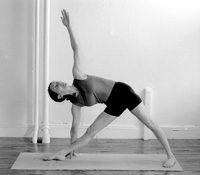 By HH on January 13, 2014
We'll start with a restorative practice on Friday at 4:00 pm – 6:00 pm followed by dinner.
Posted in 2014 Past Retreats, Past Retreats | Tagged Catskills, Delaware County, Genny Kapuler, Heathen Hill, Iyengar, upstate new york, yoga, yoga retreat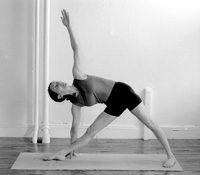 By HH on January 30, 2013
Arrival: Friday afternoon. Post-travel grounding asana 5-7pm. Hot tub. Sangria. Dinner at 8pm
Saturday morning: Pranayama then asana. Lunch outdoors, weather permitting. Afternoon class. Cocktail hour (BYOB) and dinner.
Sunday morning pranayama and asana, Country brunch. On the road.
Posted in 2013 Past Retreats, Past Retreats | Tagged asana, Catskills, Delaware County, Delaware County NY, Franklin NY, Genny Kapuler, Heathen Hill, pranayama, upstate, upstate new york, yoga, yoga workshop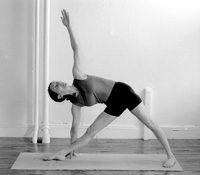 By HH on January 30, 2012
Arrival: Friday afternoon. Post-travel grounding asana 5-7pm. Hot tub. Sangria. Dinner at 8pm
Posted in 2012 Past Retreats | Tagged Catskills, Delaware County, Franklin NY, Genny Kapuler, Heathen Hill, upstate, yoga, yoga retreat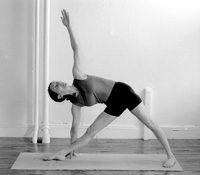 By HH on January 7, 2011
Arrival: Friday afternoon. Post-travel grounding asana 5-7pm. Hot tub. Sangria. Dinner at 8pm
Posted in 2011 Past Retreats | Tagged asana, Catskills, Delaware County NY, Genny Kapuler, Heathen Hill, pranayama, upstate, yoga, yoga retreat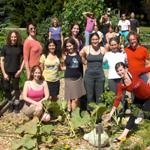 By Lip on March 28, 2010
Genny's Gang showing off the volunteer squash in the garden
Posted in 2010 Retreats | Tagged asana, Genny Kapuler, Iyengar, New York, pranayama, upstate, Yoga. Ypga Retreat | 2 Responses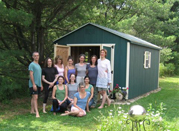 By HH on February 6, 2009
Genny's 2009 Group by the new shed
Posted in 2009 Retreats | Tagged asana, Catskills, Franklin NY, Genny Kapuler, Heathen Hill, Iyengar, Mary Dunn, pranayama, yoga | 1 Response