The Yoga Room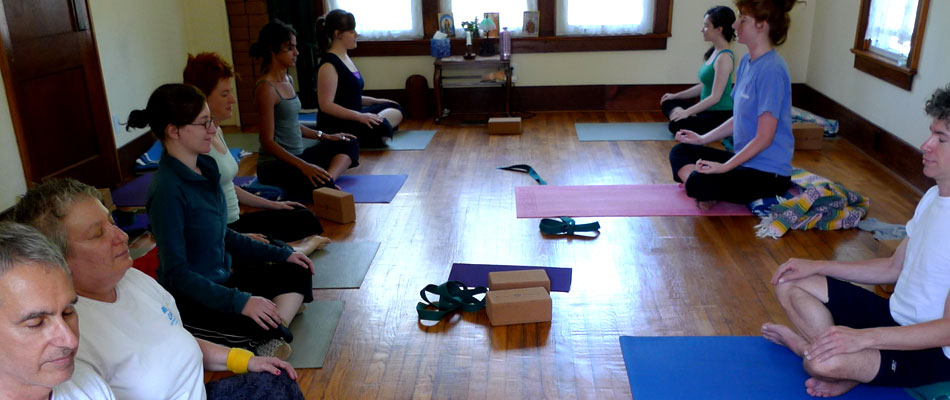 The Yoga Studio invites peaceful practice. It is 375 square feet with many windows providing light, fresh air, and a serene view. The Yoga Studio can accommodate 18 mats. Heathen Hill provides mats, blocks, straps, blankets, bolsters, and Ivengar chairs. It has a wooden floor and overlooks roses, perennial beds, and ponds.
There is enough wall space for everyone to practice inversions. It is cozy but do-able.
The Hot Tub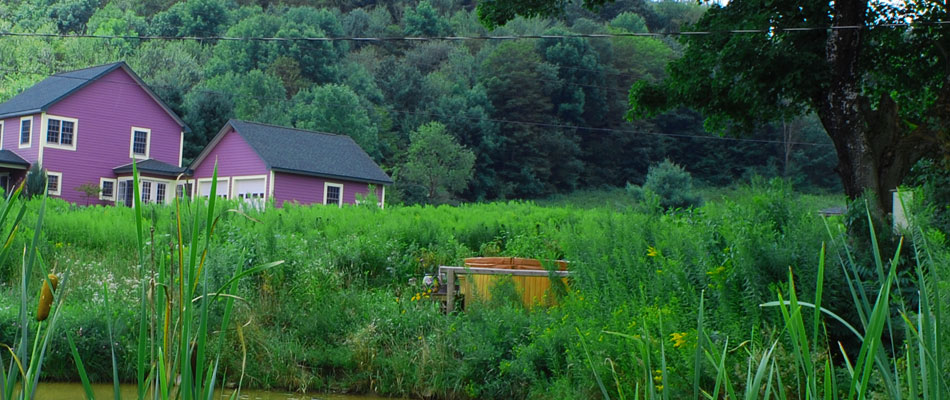 Just outside Yoga House is the hot tub. It was a big hit its first summer of '08, even with Lip, who fought its installation until the bitter end. Now she loves it. At the end of the day, slip in and enjoy the view of the mountains beyond. We promise you will not regret packing your swimsuit. Or go nekkid. No judgements.
A Closer Look
Meditation Deck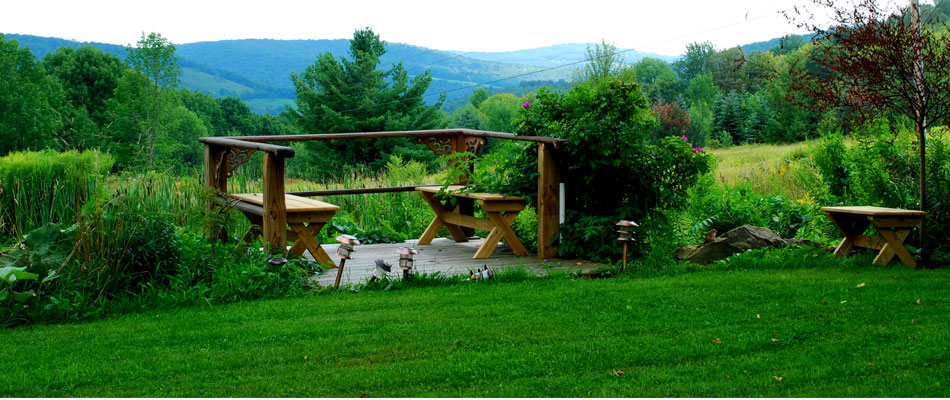 Thanks to Brenda Proudfoot there is now a meditation deck overlooking the Koi Pond. It is perfect for watching the sun come up and the fish feed in the evening.
The Labyrinth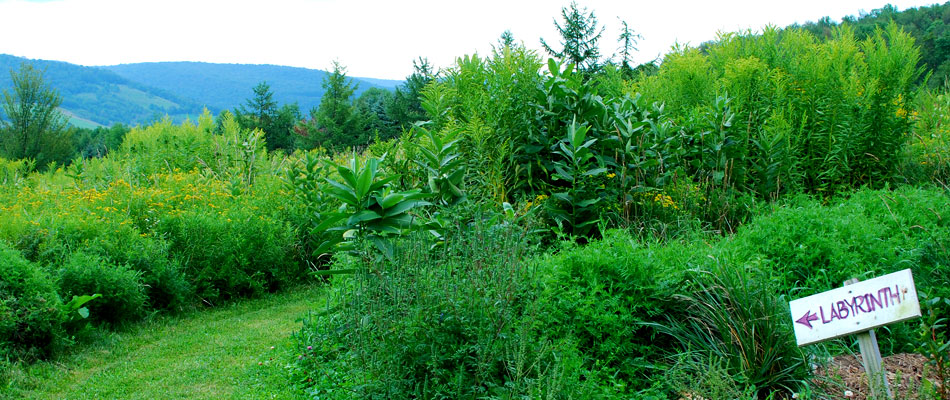 Carved into the pasture between Yoga House and Plum House is a labyrinth for walking meditation. It is about 80' in diameter and takes about 15 minutes to perambulate. I hope you will all use it often as it is a pain in the butt to mow.
Play Time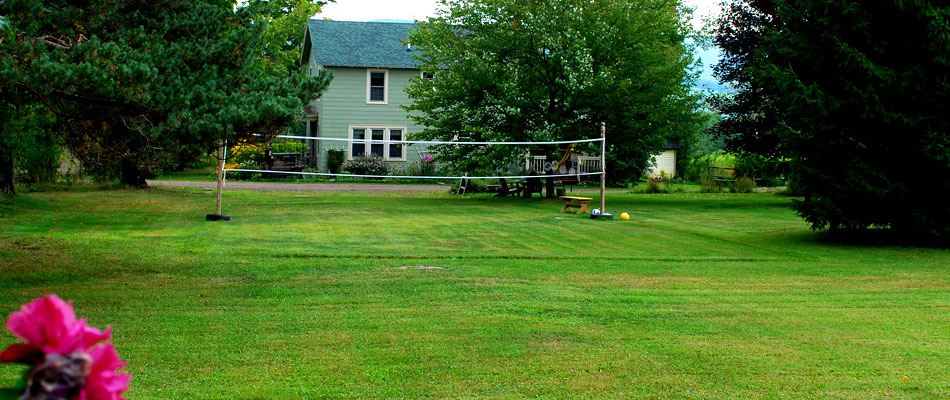 Volleyball, badminton, horseshoes, bocci, hula hoops. Take your pick. Then there is always the hammock, or big chairs in the shade, or the Koi Pond to help you just slow down.
Swimmin' Hole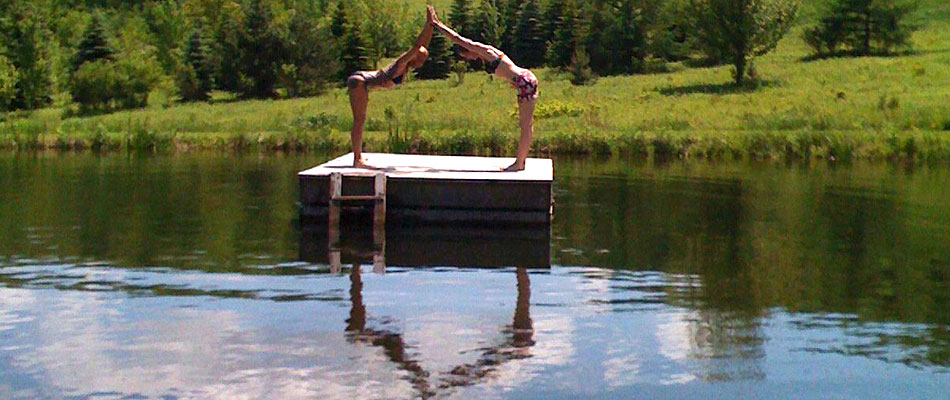 The BIG POND is 14′ deep under the floating dock. Handstands off the float are encouraged. The pond is man-made and spring fed. There are noodles for floating. Please bring your own beach towels.