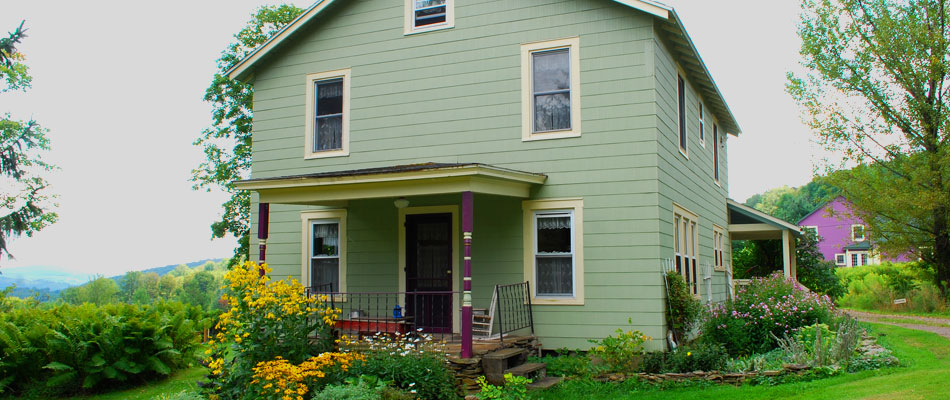 In 2006, my friend Jeremy said "I want to rent the Yoga House. For myself. I want to be in the country with no clocks, no TV, no schedule". WOW! What a concept!
So, we decided to open up the property and offer accommodations when there are no Yoga Retreats scheduled. The Guest House, aka the Yoga House, has 4 bedrooms and 2 baths. Each bedroom has two twin beds. There is a full kitchen, two full baths, a small sitting room, and porches on the front and back of the house. The Big Heathen House has 6 bedrooms, 4 1/2 baths, kitchen, living room, dining room, and wrap around deck. It can sleep 12-14. The Bunkhouse is a private 1 bedroom apartment with kitchen and bath on the ground floor of Big Heathen House. The couch opens up to sleep two more.
Both houses have fully equipped kitchens.
Take an old fashioned vacation. Think of it as summer camp for grownups. Swim, hot tub, badminton, hula hoops, horseshoes and hiking and fishing. One night or one week or anything in between.
Big Heathen and The Bunkhouse are available on AirBnB for private rental. You are on your own.
If you want Lip and Lisa to cook for your group, please call 607-829-5328 or send us a note on our Contact page for information on rentals.
Yoga House and Grounds Gallery