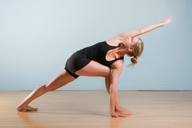 Join Chrissy for a fun summer weekend of yoga. Our practices will focus on lightening up—the body, the mind, and the heart! Lip's amazing property is the perfect place to escape the city. You can nap in the hammock, swim in the watering hole, or wander through her meditation labyrinth. The meals are incredible–almost everything we'll devour comes from Lip's garden. This retreat also includes a workshop on making organic body salve!
Lisa says:
"Native plants are unequaled in their ability to nourish and heal." With this statement in mind, Lisa will take us for a walk to point out and identify the large variety of native medicinal and edible herbs and flowers.
We will harvest select plants, prepare herbal oils and then turn those oils into an incredible healing salve. Everyone will take with them their own container of Heal All Salve along with the satisfaction of the process…..identifying the plants in all their glory and finally producing a product that allows you to incorporate the benefits of these botanicals into your self care.
$470 double
$545 single
$415 camping luxe
$200 non-refundable deposit to reserve your spot! Prices include 4 yoga classes, all meals, and the workshop with Lisa!
For reservations: chrissy@chrissyyoga.com