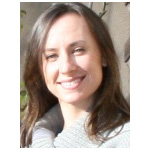 Enjoy a weekend of challenging and deeply alignment-based slow flow yoga classes- in the beautiful setting of Heathen Hill in the Catskills. The weekend will include four creatively sequenced, deep, playful, and introspective yoga practices, ample time for relaxing outdoors, wandering the labyrinth, dips in the swimming hole, delicious garden-grown vegetarian meals, evenings spent in the hot tub under the stars!
About Marci
Marci was first introduced to the idea of a spiritual practice by her father, when she was a child, during weekly Sunday meditation sessions.  While her involvement with meditation waned in adolescence, it has since developed into an unceasing personal pursuit with its offerings of an opportunity to see reality more clearly and to develop a more compassionate heart. Marci went on to study meditation in New York City and in Barre, Massachusets with Sharon Salzberg and Gina Sharpe, becoming particularly interested in the practice of Metta Meditation. After rigorously studying ballet and modern dance from childhood into her 20's, Marci found Yoga as a method for deeply engaging with her body in a way that feels therapeutic and challenging, while also serving as a tool for developing a heightened sense of attention and a deeper sense of self.
Marci completed her first Yoga teacher training in northern India in 2005.  She has been living and teaching Yoga in New York City since 2005 and is certified to teach Hatha and Vinyasa yoga.  She has studied extensively in the Vinyasa and Anusara Yoga traditions, primarily with senior teachers at the former Om Yoga studio as well as with Zhenja La Rosa.  Marci currently practices Iyengar Yoga at the Iyengar Institute in NYC, studying primarily with Carrie Owerko.  She has also been influenced by the therapeutic, breath-centered approach of Gary Kraftsow and the Viniyoga Method as well as the Feldenkrais Method.
Marci weaves her keen understanding of anatomy and alignment into slow, deep, and mindful vinyasa classes. Through her teachings you can expect to delve deep into the layers of your being through the lens of your own physicality.  Marci's classes are challenging, detailed, and creatively sequenced.  She encourages her students to be attentive, gentle, rigorous, precise, and light-hearted.
Prices
$425 – $700 per person
Contact: marcirubin@gmail.com to register.