Last call for summer light and magic with two senior yoga teachers from NYC and Los Angeles.
The end of September is a special time in the Catskills and Jenny and Jodie, good friends and colleagues since 2004, are
joining forces and co-teaching a weekend together. With over 40 years of teaching between them, J and J will lead classes and meditations for all levels.
Whether you are a teacher looking to hone your skills or a new student wanting to immerse yourself in a weekend of yoga and meditation, you will not be disappointed. Come prepared to learn, eat, swim, hike, read, meditate or just be quiet with good food and good people.
About Jenny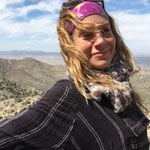 Jenny started practicing yoga at Yoga Works in 1993 with Seane Corn. During a stressful stint in Hollywood she relied on her yoga practice and teachers to maintain sanity. She took the Yoga Works teacher training with Maty Ezraty and Lisa Walford in 1998. She worked behind the front desk as a greeter and became assistant manager at the Montana location and has not looked back since. She started teaching full time in 2000 and moved to New York in 2004 where she began teaching teacher trainings and took on the job of Teacher Director. She headed up the steering committee for teacher training in New York City and mentored teachers who became trainers themselves. She has taught over thirty 200 hour trainings in NYC, LA, Chicago, DC, Savannah, Oslo and Istanbul. She has mentored in over ten 300 trainings in NYC.
After being a devout vinyasa and ashtanga Mysore practitioner with Maty Ezraty in Los Angeles for many years she now studies Iyengar yoga with Carrie Owerko in NYC. She weaves in the different methods that have influenced her to create a thoughtful and fun practice that stresses the importance and beauty of precision and clarity in practice. She is continuously amazed by how much the Yoga Sutras help contextualize her life and how, as a result of her practice, she continues to grow spiritually.
She believes in teaching as service and is grateful on a daily basis for the amazing teachers who have influenced her asana practice, her teaching and more importantly her life; Seane Corn, Maty Ezraty, Erich Schiffmann, Lisa Walford, Vinnie Marino and Carrie Owerko.
About Jodie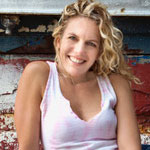 Jodie Rufty is a Senior Trainer and Manager of Trainer Development at Yoga Works in NYC. She has been teaching Yoga since 1995 throughout New York and California as well as internationally. Jodie is registered to teach through Yoga Alliance at the EYT 500 hour level and has been certified to teach both by Alan Finger in the ISHTA lineage as well as Alison West of Yoga Union and Yoga Works. She is also a Reiki Master receiving training in 2004 by Dayna Wittenberg and Carol Hubbard.
Jodie co-founded Amrita Yoga Center NYC in September of 2002 and helped launch Nava Yoga Center in Zagreb Croatia in June 2004. She is also the author of "The Art of Yoga Sequencing" published in 2008.
Jodie has continued her education with many teachers including Rodney Yee, Genny Kapuler, Desikachar, and Ana Forrest, completing several Training Intensives in 1998, 2000 & 2003. While living in California in 1998, Jodie taught at the Yoga Studio of Mill Valley and continued her studies at Yoga Works in Los Angeles with many teachers such as Lisa Walford, Eric Schifmann & Shiva Rea.
In 2001 and 2002 Jodie led part of the Teacher Training program for Yoga People in Brooklyn, NY and more currently leads the 200 and 300 hour Teacher Training programs for Yoga Works throughout the US and abroad.
Pricing
Double Occupancy/shared bath – $510
Big Heathen

Double Occupancy/shared bath – $560
Double Occupancy/private bath – $675
Single Occupancy – shared bath – $775
Single Occupancy – private bath – $875
CONTACT FOR REGISTRATION: jennymarxaurthur@gmail.com or JodieRufty@aol.com