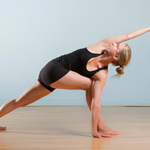 18-hrs Continuing Education
Invest in yourself and your practice over this four-day retreat. Open to teachers and serious practitioners, this is your opportunity to dig deeper. This immersion is designed to reignite your passion, stoke your curiosity, and leave you feeling inspired and restored. Rest deeply against the backdrop of jewel-colored fall leaves, and bask in all the beauty and magic that is Heathen Hill.
Schedule: Arrival is Wednesday, October 12th (anytime after 3pm). First practice is Thursday morning, October 13th. Last practice is Sunday morning, October 16th. Morning practices are 3 hours. Afternoon practices are 2 hours. Departure after brunch on Sunday, October 16th.
Prices include
: Accommodations, Meals, and 7 practices with Chrissy.
$300 non-refundable deposit to reserve your spot. Space is limited.
To ask question or sign-up, please email here.
Yoga House:
$980 Double Occupancy – shared bath
Big House:
$1080 Double Occupancy – shared bath
$1180 Double Occupancy – private bath
$1230 Single Occupancy – shared bath
$1530 Single Occupancy – private bath