Oct 24-27 (Thursday-Sunday)
Drishti- the Vision of Yoga
Drishti is often translated as yogic gaze and seeks to cultivate a deeper connection to the wisdom of yoga. We root the power of our eyesight to its source in our asana and meditation practice, cleansing the gateway of our most dominant sense. Practicing such refinement and focus we shed misconceptions and thin the veils that limit our everyday awareness. Our Vision shifts– as our experiences continue to reveal our greater truths, our understanding of ourselves and the world are deepened and expanded. This intention will be our focus for the retreat weekend.
The daily schedule includes asana, meditation, chanting, imbibing the wisdom of the Yoga teachings and will be supported by delicious meals, our collective intention and the natural beauty of the retreat setting.
There will also be ample time for rest, personal contemplation and time to enjoy the beautiful grounds of the retreat center.
Retreat Package includes:
5 active, opening yoga classes
3 (mostly) vegetarian meals a day
Sleeping accommodations
Arrive Thursday afternoon/evening (some will come after work)
Head home Sunday early afternoon
(we will carpool and share rides to and from the retreat center)
For more information email Julia.Pearring@gmail.com
Per person cost:
$785 pp for a double
$960 pp for a double private bath (only one of these available!)
$1060 for a single
$1235 for a single with private bath (only one of these available!)
Make your $200 deposit soon in order to reserve your spot!
Room assignments are first come first serve.
To register email Julia.Pearring@gmail.com
Julia Pearring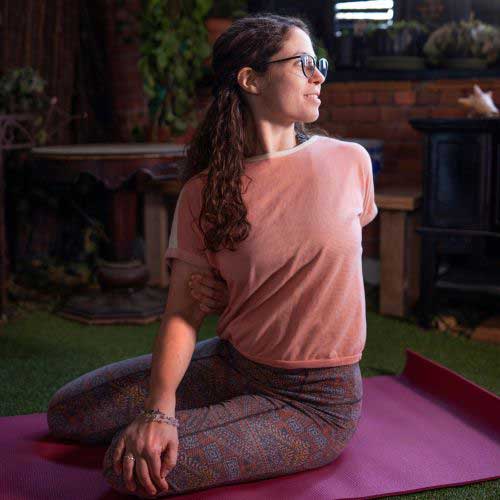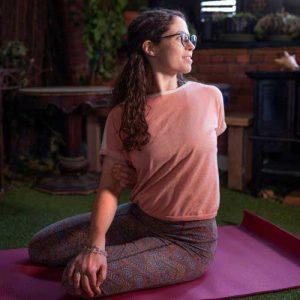 Julia Pearring is a Certified Anusara Yoga teacher who experiences and teaches Yoga through the medium of the physical form– from asana and the unfolding of the UPA's, to the inner workings of body systems and embryology, down to the subtle layers of chanting/sound vibration and the power of meditation. Through these practices of self study, she has come to rely on and advocate all of these methods as accessible means of self-integration and wholeness. She strongly believes that a working awareness of this range of relationships within the physical body is an invaluable study for yoga teachers and practitioners. She lives and teaches in NYC, leads 200hr and 500hr teacher trainings and retreats. Currently, she is happy to be supporting the creation of the new Anusara Yoga Therapy manual.