Directions to Heathen Hill
(About three (four?) hours driving time)
Directions From NYC Area
SCENIC START: From George Washington Bridge take Palisades Parkway to Exit 9W. (NOT ROUTE 9W) to NY State Thruway Rt 87 North to Exit 16 Harriman/Woodbury Commons. At Thruway Exit 16 pick up Rt 17 North/West. Not very scenic and pretty boring for about an hour to Exit 94 Roscoe/Walton /Oneonta. Stop sign of exit: turn LEFT onto Rt 206 West past Roscoe 11.7 miles to end.
At the "T" turn LEFT onto Rt 30/206 toward Downsville/Walton, around the Pepacton Resevoir. At mile 9.4 there is a blinking truck warning. Keep going.
At mile 13 there is a stop light: turn RIGHT, go over small bridge to traffic light. Country Emporium in front of you.
Turn LEFT onto Delaware St. to light. Turn RIGHT onto Townsend St., past two stop signs to the end.
HIT MILEAGE COUNTER.
Turn LEFT onto Walton/Franklin Rd also called Rt 21.

Go 9.2 or 9.3 miles depending on the size of your tires.

Watch for "45mph" sign with a squiggle over it indicating a curve….as if there haven't been any? NEXT LEFT is Heathen Hill Rd.

Go .8 miles on this dirt road. Mailbox is #810 on the left. I'll leave the light on.

IF you miss Heathen Hill Road ,you will see a billboard on your RIGHT "WILD MOUNTAIN LANDSCAPING" and two flashing yellow lights, you have gone too far. Turn around. Heathen Hill will be your next RIGHT.
Print Directions from NYC area
Directions From Albany Area
RT 88 West to Exit 15 Oneonta/ Rt 28
LEFT at light off exit ramp.
Go to second light RIGHT onto Rt 28
Go through 2 lights and head up and over Franklin Mountain
Watch for split of Rt 28 to the left and RT 357 WEST. TURN RIGHT ONTO RT 357
Go 6.4 miles which will take you through the village of Franklin.

Watch for sign "WALTON 13 miles" TURN LEFT onto Rt 21 Franklin/Walton Rd

Go 3.2 miles. Watch for "Wild Mountain Landscaping" billboard on your left.

NEXT RIGHT is HEATHEN HILL ROAD. Go .8 miles.

#810 on your left
Print Directions from Albany area
Directions from Binghamton Area
RT 88 EAST to EXIT 11 FRANKLIN/ UNADILLA/ DELHI
Turn RIGHT onto RT 357 EAST about 5.5 miles
TURN RIGHT on to Merrickville Rd.
PAST Herklotz Rd (on your left) to HEATHEN HILL RD (dirt road on your left)
Go .2 miles, #810-HEATHEN HILL YOGA on your right
Print Directions from Binghamton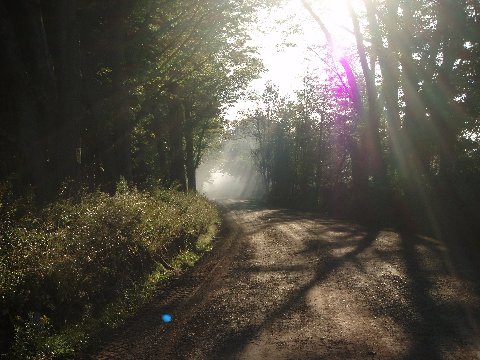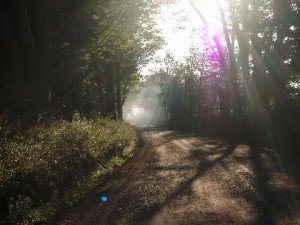 Public and Private Transportation Information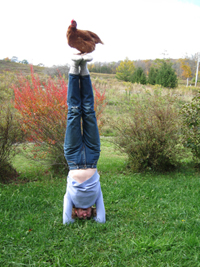 Heathen Hill Yoga
810 Heathen Hill Road
Franklin, NY 13775
607-829-5328
See directions below
Send Us a Note