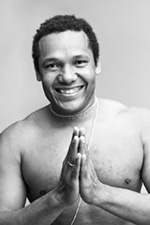 Create your own paradise. Ditch the phone, computer and wifi. Join Yogi Charu for an unforgettable, intimate and digital-free weekend. Arrive after 4PM on Friday, free yourself of all technology, and depart Sunday after breakfast.
Heathen Hill is an intimate retreat center well off the beaten track. Between the towns of Franklin and Walton in Delaware County, a mile up a dirt road, it sits on 10 secluded acres. Nestled in the Western Catskill Mountains atop a beautiful hill, Heathen Hill Guest House and Retreat Center is a place to rest and recharge. It is private and peaceful.
Included:
– Daily yoga, meditations, mauna (practicing silence), Yoga Nidra and discussions
– Private Chef to provide all vegetarian meals: dinner Friday, 3 meals on Saturday, breakfast Sunday
Pricing:
The Yoga House has 4 bedrooms, each with 2 twin beds, and share 2 bath rooms.
$550 per person.
Big Heathen House has 3 bedrooms with 2 beds, and 1 bedroom with a queen; they share 2 1/2 bathrooms.
$650 per person; $850 single.
We also have 2 suites, one with 2 twin beds and one with a queen. Each has a private bathroom.
$800 per person; $1000 single.
Pure Yoga does not provide transportation to/from the retreat. Two and a half hours from NYC, parking onsite.
Space is very limited.
Please email Laina.Jacobs@pureyoga.com with your room selection after you've made your payment.