Join Jenny for her second autumn retreat at Heathen Hill. In addition to three long and playful yoga classes led by Jenny, a senior teacher trainer from Yogaworks since 1998, you can enjoy watching the leaves turn into their glorious fall colors either hiking through the nearby woods or enjoying a glass of wine in the hot tub. You can be active or quiet, whichever your heart desires. The meals alone are worth the price of admission. Prepared by the feisty and hilarious Queen of the manor herself, Susan "Lip" Orem and her lovely and equally talented sidekick, Lisa, the food is to die for. Most of it comes directly from the farm at Heathen Hill. We play games and roast marshmallows but you can also retreat on your own, take multiple naps a day and swing in the hammock.
Prices coming soon!
About Jenny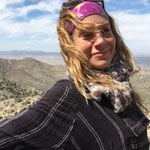 Jenny started practicing yoga at Yoga Works in 1993 with Seane Corn. During a stressful stint in Hollywood she relied on her yoga practice and teachers to maintain sanity. She took the Yoga Works teacher training with Maty Ezraty and Lisa Walford in 1998. She worked behind the front desk as a greeter and became assistant manager at the Montana location and has not looked back since. She started teaching full time in 2000 and moved to New York in 2004 where she began teaching teacher trainings and took on the job of Teacher Director. She headed up the steering committee for teacher training in New York City and mentored teachers who became trainers themselves. She has taught over thirty 200 hour trainings in NYC, LA, Chicago, DC, Savannah, Oslo and Istanbul. She has mentored in over ten 300 trainings in NYC.
After being a devout vinyasa and ashtanga Mysore practitioner with Maty Ezraty in Los Angeles for many years she now studies Iyengar yoga with Carrie Owerko in NYC. She weaves in the different methods that have influenced her to create a thoughtful and fun practice that stresses the importance and beauty of precision and clarity in practice. She is continuously amazed by how much the Yoga Sutras help contextualize her life and how, as a result of her practice, she continues to grow spiritually.
She believes in teaching as service and is grateful on a daily basis for the amazing teachers who have influenced her asana practice, her teaching and more importantly her life; Seane Corn, Maty Ezraty, Erich Schiffmann, Lisa Walford, Vinnie Marino and Carrie Owerko.