Welcome to Heathen Hill Guest House and Retreat Center
Head up the shady dirt road about a mile. Go slowly. You don't want to miss spotting a deer or wild turkey or pea hen or a sleepy possum. As you crest the hill, you can't miss the Plum House and abundant gardens that are Heathen Hill Guest House and Retreat Center.
Nestled in the Western Catskill Mountains atop a beautiful hill, Heathen Hill Guest House and Retreat Center is a place to rest and recharge. It is private and peaceful. You can come to one of our many Yoga Retreats, you can book the Yoga House and bring your own teacher and create your own weekend yoga retreat, or just bring your pals for a "Summer Camp for Grownups – NO YOGA" weekend….or week! Heathen Hill is perfect for Family Reunions, Birthday Bashes and Weddings.
Swim, hot tub, badminton, hula hoops, horseshoes and hiking and fishing. Cook your own meals or I will cook for you depending on the schedule . One night or one week or anything in between. We can accommodate 12 guests overnight, 18 in summer using the Glam Camp, or 100 people for a party. Let us know what you need and we'll do our best for you.
Many have said Heathen Hill is a magical place. Come spend some time in the mountains and see for yourself. In the meantime, please look around our site and see what we are all about.
You may contact Heathen Hill by using the Contact Us page, calling us at 607-829-5328, or emailing us at info (at) heathenhillyoga.net.
You may also check us out on Facebook.
CLICK HERE for printable directions to Heathen Hill!
 SAVE THE DATE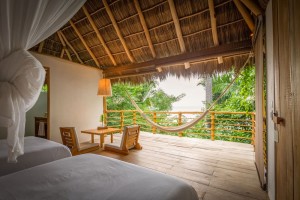 For a luxurious yoga retreat at the amazing Xinalani Retreat in Puerto Vallarta, Mexico, January 24-31, 2015!
Susan "Lip" Orem and I will be teaching this 7 day retreat together, blending fluid vinyasa with precision and alignment. Beginners and advanced practitioners welcome, this is a retreat for all levels.
If you are interested, please email me for more information at susanliporem@gmail.com
Namaste
Weekly Community Class
Spring is here no matter what the temperature gauge says! The Community Class will stay at 10:30AM through May 11.
Starting Sunday, May 18, we will shift to the summer schedule–class starts at 4pm
Be there or be square!
About Susan "Lip" Orem
Susan"Lip" Orem began practicing yoga when the thrill of bench aerobics was gone. Her first teachers were Sharon Gannon, Dana Flynn and Cyndi Lee. Her checkered past as a dancer in Las Vegas revues, Off Broadway actress, Ringling Brothers clown and sign language interpreter left her no choice but to teach yoga. She was too old to be a cowgirl or an astronaut. She was first certified by Cyndi Lee before there was an OM Yoga. She has been a student of Rodney Yee since 1996 and continues to be inspired by his teaching. She is honored to be part of the Teacher Training Staff for Yoga Shanti in Sag Harbor. Here in NYC Genny Kapuler and Carrie Owerko keep Lip's feet steady on the path. The most influential teachers have been all the students willing to take this trip with her. Susan "Lip" is grateful every day that what she does is what she loves.