CHRISSY CARTER July 17-19
Annual Summer Retreat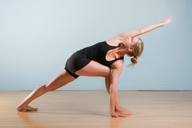 The magic of Heathen Hill is the perfect backdrop for this special summer weekend getaway. Enjoy intimate, in-depth practices with lots of personal attention, amazing organic meals sourced from the garden and cooked with love by Susan "Lip" Orem and VP Lisa King, and time to soak up the fresh country air. There's lots of downtime to spend however you'd like: swim in the watering hold, nap in the hammock, read a book on the front porch, frolic on the lawn, or walk through the labyrinth. This weekend is not to be missed! Space is limited!
Yoga House $645
Big Heathen: double shared bath $695; double private bath sold out; single private bath sold out; honeymoon suite single $810
Click here for more information, or to reserve your spot:
chrissycarter.com/retreat/heathen-hill-summer-retreat/