Below is the list of the wonderful teachers that have held retreats at Heathen Hill. Click on any of the teachers' photos to see the list of their past and future retreats at Heathen Hill.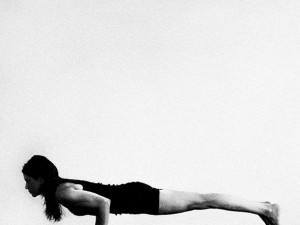 About Jenny Aurthur
Jenny Aurthur has been teaching yoga since 1998. She first started her studies in Los Angeles in 1993 with Seane Corn, Maty Ezraty, Lisa Walford, Nancy Goodstein and Julie Kleinman. After moving to New York in 2004 she began studying with Carrie Owerko and has since become very influenced by Iyengar yoga and the yoga philosophy of Patanjali's Yoga Sutras. She has been teaching teacher training for Yogaworks since 2005 in New York and in cities all over the world including Los Angeles, Oslo, Washington D.C., Savannah and most recently, Istanbul. Her classes include a mixture of the movement and fluidity of Ashtanga Vinyasa and the precision of Iyengar yoga.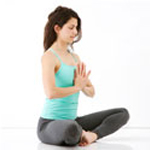 About Merav Ben-Horin
Merav is a yoga instructor and psychotherapist based in NYC. She was a dancer for over 10 years and began practicing yoga in 2004 in tandem with her studies in psychology. She specializes in alignment-based vinyasa as well as therapeutic yoga for emotional well-being.
Born out of her interest in human behavior and movement, Merav recognizes yoga as a tool for personal growth as well as a proven way to develop focus and mind/body awareness.
As a yoga instructor, Merav incorporates principles from her background in psychology. She strives to offer a safe, non-judgmental environment for students to explore their bodies, observe their minds and confront and overcome their fears, limitations, or obstacles both on and off the mat. Merav currently teaches groups and private classes all around NYC and leads yoga and meditation workshops and retreats worldwide.
As a psychotherapist, Merav also incorporates yoga into her work with patients by combining yogic principles in conjunction with talk therapy. She works with both groups and individuals who struggle with trauma, depression, anxiety, eating disorders and substance abuse. Merav has received extensive education and training in psychotherapy and contemporary psychoanalysis. She completed her B.A in psychology at Hunter College and later her MSW at NYU. She is currently a psychoanalytic candidate and sees patients at NIP (National Institute for the Psychotherapies).
About Laurel Beversdorf
Laurel's teaching style expresses yoga, first and foremost, as a practical tool to feel and live better in the body. With in-depth knowledge of anatomy and kinesiology, as well as vivid and playful teaching techniques, Laurel guides students toward developing keener body awareness, healthier movement patterns, and sharper intuitiveness to take self-care into their own hands. Laurel is a certified Yoga Tune Up® teacher, as well as a yoga teacher, teacher trainer and anatomy instructor for YogaWorks. She leads teacher trainings, yoga and self-massage workshops and retreats around the US and internationally.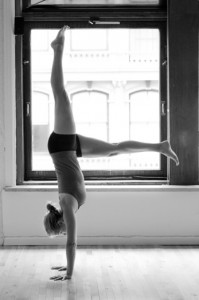 About Chrissy Carter
Chrissy Carter is passionate about teaching intelligent yoga with clarity and compassion. She blends breath-based movement with the alignment of the Iyengar method, inspired by her studies with Mark Whitwell and Carrie Owerko. Chrissy teaches teacher training at Yoga Works in New York and travels internationally to lead workshops, retreats and continuing education for students and teachers. Chrissy has been featured in Yoga Journal, The New York Times, and Yogi Business Times. Her blog, H(om)e, is a source of inspiration for those looking to take yoga into both their kitchen and their life.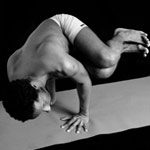 About Wesley Collier
A serious marathoner from 1997-2003, (over 35 marathons, including a 62 mile ultra-marathon) Wesley began practicing yoga in 2000 to stretch his tight hamstrings. By 2003 he gave up running entirely for a dedicated yoga practice.
Wesley received his teaching certification from Barkan Method Hot Yoga(barkanmethod.com) and sees yoga as the gateway to happiness, awareness, and peace. Wesley's classes focus on being who you are and feeling however you feel whenever you step on your mat. BrEatHe,MoVe, LaUgH, EnJoY!
About Julie Dohrman
Julie Dohrman is a certified Anusara® Yoga teacher and deeply playful student of yoga for 15+ years.
Her classes are spirited and progressive, and she weaves Anusara's sophisticated system of alignment with stories, myth, and yogic teachings for a creative and smart approach to living as an urban yogi. Julie is one of the most sought after Anusara teachers in NYC known for her uplifting nature, and aims to inspire students of every level into their wildest potential for healing and transformation. She studies and apprentices regularly with Anusara founder John Friend, along with philosophy scholars Douglas Brooks, and Paul Muller-Ortega. You can often find Julie basking in the sun whenever it is out since she thinks she was a sunflower in a past life.
For more on Julie visit her website: www.shaktiyogany.com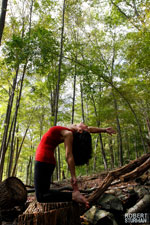 About Judi Friedman
Judi Friedman is a certified Iyengar Yoga teacher who has been teaching for over a decade. Prior to teaching yoga, Judi was a corporate attorney; she discovered yoga while seeking a tool to reduce stress and to find a balance between the demands of raising her children and her career. Her personal yoga practice quickly led to a passion for sharing with others the transformational possibilities that yoga offers. She continues her studies of the vast subject of yoga with renowned Iyengar Yoga teacher Patricia Walden, as well as other inspiring teachers and is profoundly grateful to all of them. She teaches workshops, group classes and maintains a private clientele throughout northern Westchester. In addition, she is honored to serve as member of the Board of Directors of the Iyengar Yoga Association of Greater New York. Judi is dedicated to the principle that yoga should be accessible and safe for all; her teaching style is clear, dynamic, challenging and joyful.
About Joelle Hann and Stephanie Sandleben
Stephanie Sandleben (Go Yoga & Kula Yoga) and Joelle Hann's (Go Yoga) eclectic teaching styles draw from across the spectrum, blending the free-flow of ashtanga and vinyasa with the knowledge and precision of Iyengar. They create asana classes that energize the mind and body. Certified through Alison West of Yoga Union, Steph and Joelle continue to train with senior teachers across the U.S. such as Tias Little, Genny Kapular, and Alan Finger. Steph and Joelle have a combined teaching experience of over a decade. For more info, contact us at samatreats@gmail.com or visit our blog http://samatreats.blogspot.com
About Dina Ivas
It took Dina a little while to discover her inner 'yogi.'  A former competitive gymnast, she's always loved to move, play, and test her boundaries, but something was missing.  "Yoga didn't come easily to me," Dina shares, "I was frustrated that I couldn't get into certain poses, and I always forgot to breathe.  With continued practice, I began to realize that it's not about how long you can hold crow pose, but about letting go of what you think you can and can't do, and taking the focus inward where your true power lies."  Inspired by how yoga changed her own mindset, in 2010 Dina completed the teacher training program at Sonic Yoga and left her corporate day job to focus exclusively on teaching.  She strives to offer classes that challenge the body and the mind, yet are fun, not intimidating, and accessible to all levels.  She encourages students to explore on the mat, and keeps the mood lighthearted with great playlists and creative sequencing.  Her teaching philosophy is embodied in three simple words: "Breathe, Play, Grow."   Dina is excited to return to Heathen Hill this summer, taking the practice of yoga out of the concrete jungle of NYC so students can unplug and unwind.
For more about Dina, visit: www.yogawithdina.com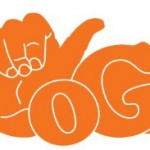 About Jennifer Kagen
Jennifer Kagan is a Certified Iyengar Yoga Teacher. She graduated from the Teacher Training program at the Iyengar Institute of NY. Her teachers include Mary Dunn, Kevin Gardiner, Manuso Manos, and James Murphy.
She has studied with the Iyengar family in Pune, India as well as with Rajiv Chanchani at Yog-Ganga in Rajpur, India. Jennifer also teaches yoga in American Sign Language to the Deaf community.Jennifer's website is  www.signyoga.blogspot.com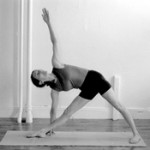 About Genny Kapuler
Genny Kapuler has studied yoga since 1976 and has been teaching since 1980. She has studied three times in India with the Iyengar family. Her primary teacher here is Mary Dunn.
Before the birth of her child and before she began teaching yoga, Genny performed as a modern dancer; for many years she had her own company. She is also trained as an Alexander-technique teacher and is a practitioner of Body-Mind Centering.
In addition to her yoga training, Genny has studied anatomy extensively.
She applies this knowledge to her understanding and teaching of yoga, directing her students toward a deeper awareness in asana and pranayama through precision of alignment. Genny also uses the poetics of language to guide her students, and to create "a mind-state in the room that is gentle and focused."
Through Iyengar Yoga, she says, students attain ever more precise alignment of the skeletal-muscular, organ, and nervous systems. Working towards harmony of body, mind, and spirit, they are able to move out into the world with more grace.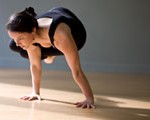 About Paula Lynch
Paula Lynch is a Yoga Works Certified Instructor affiliated with the Yogaworks Teacher Training programs. Her teaching style is influenced largely by the meditative flow and heat of Astanga yoga and the precision and playfulness of Iyengar yoga.
She studies with Genny Kapuler and Alison West, and has been able to shape her experience of the world through her asana practice. She studies anatomy and kinesiology and applies this knowledge to her understanding and teaching of yogasana in her classes through breath and alignment.
Paula's teaching style expresses that yoga is an incredible technique that can give us access to the layers of our physical and energetic bodies that can only be experienced through patient and intentional practice. She practices yoga as a form of devotion, prayer and self-study and understands yoga as so much more than physical – it is cellular, mental, intellectual and spiritual involving our entire being.
About Tzahi Moskovitz
Tzahi Moskovitz became certified to teach the YogaWorks method in the first Certification to be held in New York, after his original training in the ISHTA tradition with Alan finger. In his teaching, Tzahi combines vigor, flow, and precision, using the full vocabulary of asana to create a practice that is safe while at the same time, playful and adventurous.
He is directly influenced by the flow and strength of the Ashtanga series and the alignment, intelligence and awareness of the Iyengar tradition. He is inspired by the teaching of Mary Dunn, Genny Kapuler and Mark Whitwell. His training and experiences as a medic provide Tzahi with a deep and practical understanding of anatomy as it relates to movement and asana.
About Carrie Owerko
Carrie Owerko has been practicing yoga for many years and is a core faculty member of the Iyengar Yoga Institute of NY. She holds a Senior Intermediate I teaching credential and serves as an assessor for the Iyengar National Association. She travels regularly to India to study with the Iyengar family and has had the honor of co-choreographing and performing in "Live-Light on Life," a tribute to the life and works of B.K.S. Iyengar at New York City Center during his 2005 National Book Tour. Before devoting herself to the art and science of yoga, Carrie earned a BFA in Dance and Theater from Loretto Heights College and became a Certified Movement Analyst from the Laban Institute. She has spent years dancing, performing and exploring movement for communication and expression.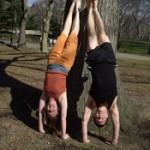 About Brenna Padesky and Rikard Skogberg
Rikard Skogberg has a Masters Degree in Social Work and certification in various styles of yoga. He has been a yoga teacher for the past 8 years, currently with a full time practice in NYC. Rikard's practice, which offers both individual classes as well as group classes, incorporates alignment based asanas with breath as a healing tool.
Rikard is also a Certified Biodynamic Breathwork Practitioner. With a background in dance and theater, Rikard has studied healing drama therapy, dance therapy and creative arts therapy. An integral component of his practice is the union of body with mind and the effect this connection has on healing.
Brenna Padesky studied at Laughing Lotus under the guidance of Bryn Chrisman and Alison Cramer. She is currently managing and teaching at Reflections Yoga in midtown Manhattan.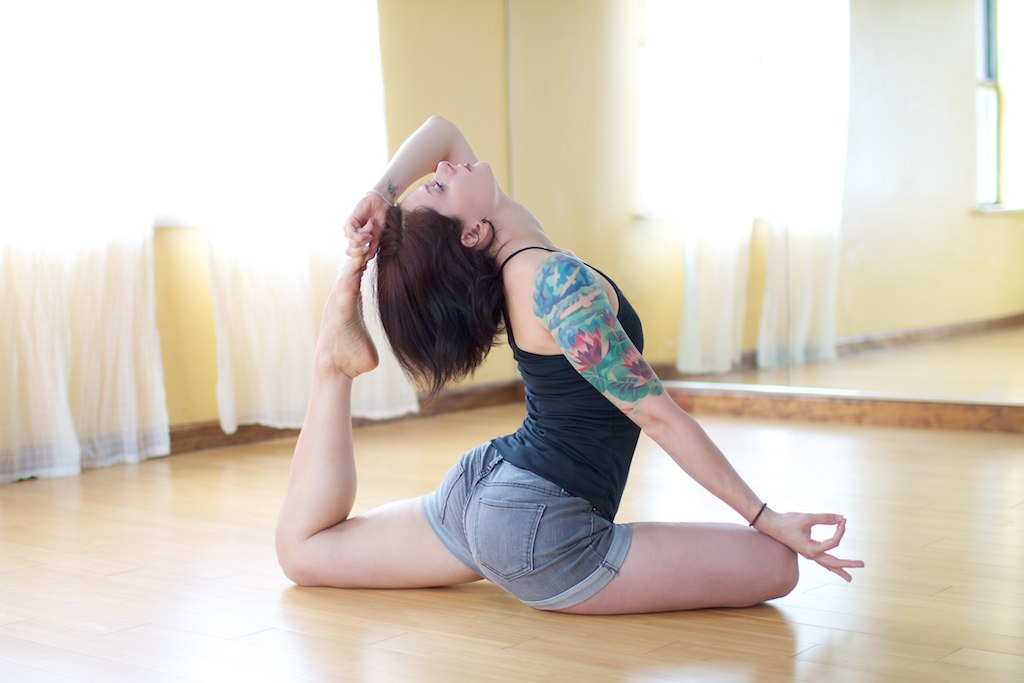 About Alyssa Rubin
Alyssa started her yoga journey as a teenager and has been teaching since 2009.
Her vinyasa flow classes teach graceful, intentional movement with the flow of the breath. She loves the outdoors, fresh air, and organic, healthy food. She is super excited and grateful for the opportunity to lead  incredible retreats at Heathen Hill.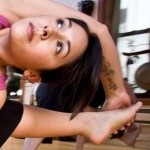 About Marisa Sako
Marisa teaches vinyasa yoga at Kula Yoga Project, Bend & Bloom, Shambhala Yoga & Dance, and Om Factory.
Her classes are slow-flowing but intense, creative but safe, challenging but never competitive.
After completing her 200-hour certification in 2006, she found her way to Kula, where she learned to elongate the breath cycles and take a moment to let herself be in really intense places while finding comfort in the sonorous ujjayi breath in the room.
She has studied a good deal of anatomy, first with Neuromuscular Therapist Susan Hefner and then with yoga anatomy educator Leslie Kaminoff. She completed a 75-hour advanced training with Schuyler Grant in 2009, who has been one of her most influential teachers. Schuyler, along with her fellow teachers of Kula Yoga Project, have helped her learn how to bring alignment and bandha work into the vinyasa flow. By the time this retreat rolls around, Marisa will have finished her 500-hour certification with Alison West, who is also teaching Marisa yoga for backcare.
In her teaching, Marisa manages to geek out on alignment in just the right dose as to not disrupt the flow. And through this flow, she passes onto her students what yoga has given her: the use of the breath as a bridge between the body and the mind, as well as a way to imbue action with mindfulness and heart through this moving meditation. Each day, her student amaze, humble, and inspire her, and for this she is grateful.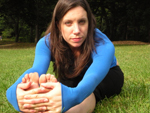 About Summer Shirley
Summer Shirey is a certified Yoga teacher from NYC. She teaches at Kula Yoga Project and Pure Yoga in Manhattan and at YogaSole and Bend and Bloom in Brooklyn. Her classes are filled with creative and intelligent sequencing that leave you more conscious of the mind, body, breath connection on and off of the mat.
Inspired by many different styles of yoga, Pilates, the Alexander technique, and Laban each class is a well-rounded, multi-layered experience.
From Summer "My style is uplifting, sweaty, challenging and empowering. Influenced by the many lives I've lived, my blessed experiences in India and my gracious teachers who have guided me along the way, I enter each class hoping to impart even an inkling of what has been gifted to me."
About Elizabeth and Kathy Wipff
Elizabeth Wipff and Kathy Wipff are mother and daughter who have been practicing and teaching together for many years. Kathy Brings her gentle mellow southern California vibe and Elizabeth balances it out with her focused no-nonsense New York approach. They both see yoga as ever evolving, contemporary and non-dogmatic. But mostly, they just think it's fun!
"Come and Play with us!"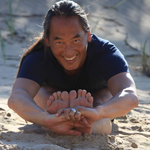 About Rodney Yee
Rodney Yee has been curious about the mind and body for as long as he can remember. He was a gymnast, a ballet dancer with the Oakland Ballet Company and the Matsuyama Ballet Company of Tokyo, and a philosophy and physical therapy major at the University of California Davis and Berkeley.
Following the thread of curiosity about mind and body, he took his first yoga class in 1980. He went to yoga in search of flexibility and found a practice that would turn into his life-long passion and career. In 1981, Rodney began to study yoga full time at the San Francisco Iyengar Yoga Institute and at The Yoga Room in Berkeley. In 1987, after becoming a certified Iyengar Yoga Teacher, he opened the Piedmont Yoga Studio in Oakland, CA, with Richard Rosen and Claire Finn. Rodney still teaches at Piedmont Yoga Studio often, but he is now based in New York, and teaches regular classes at his wife Colleen's studio, Yoga Shanti, in Sag Harbor, NY.
In addition to teaching public classes in Sag Harbor and Oakland, Rodney leads teacher trainings, workshops, and retreats nationally and internationally, many of them with Colleen. Rodney has been teaching Advanced Yoga Teacher Training courses at studios across the country for over 15 years, and has directed numerous in-depth (18-month) teacher training programs. He and Colleen have led yoga retreats in locations such as Northern California and upstate New York, Hawaii, Mexico, Bali, Bhutan, and many other venues.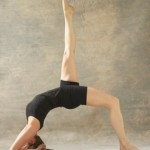 About Keith Yzquierdo and Katie Malachuk
Katie Malachuk has been teaching with YogaWorks since 2005. She received her 200 and 300 hour yoga teacher certification through YogaWorks; as such she balances the movement of vinyasa with a focus on alignment and attention to the breath. She also includes yoga philosophy and seated meditation in every class. Katie received her BA from Harvard and MBA from Stanford, and she is a certified life coach and holistic health counselor. She is the author of two books on how to make the college and business school application processes into a journey of self-discovery, using yoga philosophy and life coaching. Visit her website at www.katiemalachuk.com.

Keith Yzquierdo's classes are alignment based. His teaching incorporates mindful movement, deliberate anatomical instructions, careful breath work, and deep concentration. Keith has a degree in mechanical engineering, has studied classical piano extensively, and is a ceramic artist. His teaching is influenced by the exactitude of his engineering past, as well as the fluidity of his music and art. He trained with YogaWorks in NYC under the guidance of Chrissy Carter. He currently studies with Carrie Owerko and Genny Kapuler. Visit his website at www.keithyzq.com.