All guests must be vaccinated or show proof of a negative test taken within 72 hours of arrival.

WESLEY COLLIER May 14-16
Yin and Meditation Weekend
May 14, 2021

-

May 16, 2021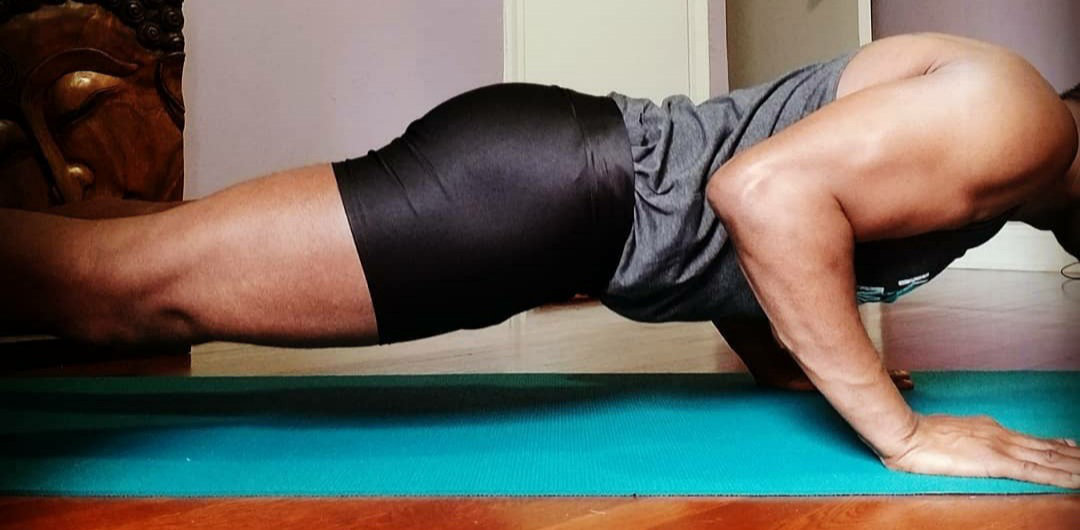 Yin yoga targets the deepest tissues of the body, our connective tissues – ligaments, joints, bones, and the deep fascia networks of the body – rather than the muscles (which are the physical focus of Yang yoga practices).
Meditation is a practice where an individual uses a technique – such as mindfulness, or focusing the mind on a particular object, thought, or activity – to train attention and awareness, and achieve a mentally clear and emotionally calm and stable state.
Wesley is a student of The Barkan Method of Hot Yoga. (www.barkanmethod.com)
A former marathon and ultramarathon runner, he has been practicing yoga for over 20 years. His classes are accessible to all.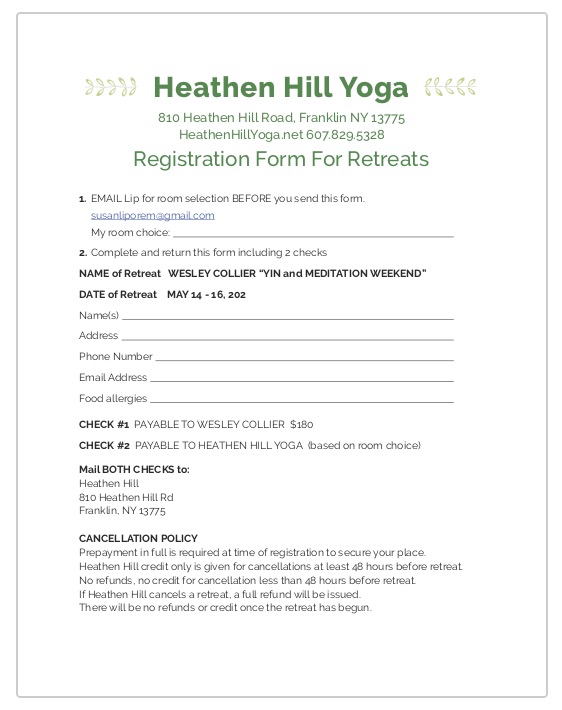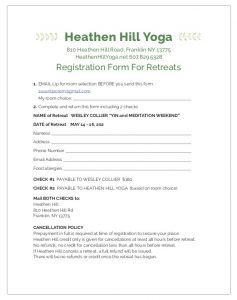 Price range: $555 – $985, based on room choice.
Questions: info@heathenhillyoga.net
Friday May 14
4pm or later Arrival
6pm Yin 60 minutes
7:30pm Dinner
Saturday May 15
8am Yin 1 hour
9am Meditation 60 minutes
11:30am Lunch
6pm Yin and Meditation 75 minutes
7:30pm Dinner
9pm Bonfire
Sunday May 16
8am Meditation 60 minutes
9am Yin 60 minutes
10am Restorative 60 minutes
11:30am Brunch
2pm Departure