RACHEL VASSAK & DANIELLE DEPIERO Sept 22-24
Fall Equinox Yoga Retreat
September 22
–
September 24
Craving time to reset and recharge? Join us for a weekend away from the chaos of daily life to check in and pause. As you arrive at this magical retreat haven, you will open your car door to the sound of quiet. Feel the energy of the earth, breathe in fresh air and gaze over the beautiful landscape of the Catskill mountains.
Our cozy accommodations are the perfect place to pause with a book or your journal. The food is farm-to-table, specially prepared for us. Surround yourself with like-minded yogis (all levels welcome!) looking to take a little time away from the stresses of everyday life and unplug. Our schedule will include yoga flow classes, restorative yoga with Reiki, meditation, opportunities for journaling and an evening campfire. You will also have plenty of free time to explore the grounds, take a long walk, lose yourself in the labyrinth or join a friend for badminton, horseshoes or a dip in the hot tub.
We can't wait to welcome you for this special Fall Equinox weekend retreat!
Schedule
Friday 9/22
3-5pm Arrive
5-7pm Welcome and Yoga 
7pm Dinner
Saturday 9/23
7-9am Light breakfast in your house
9:30-11am Yoga
12:00pm Outdoor Lunch
1:30-5:00 Free time
5:00pm Restorative Yoga & Reiki
7pm Dinner
Evening Campfire
Sunday 9/24
9-11am Yoga & Closing
11am Country Brunch
Depart by 2pm
Price Range from $680-$1180 per person depending on room choice.
Price includes:
Yoga (Friday Evening, Saturday Morning, Saturday Evening, Sunday Morning)
All Meals (Friday dinner ~ Saturday Light Breakfast, Outdoor Lunch, Dinner ~ Sunday Country Brunch). All meals are farm-to-table, prepared fresh on site, especially for our group. Please let us know ahead of time if you are gluten-free or dairy-free. All meals are deliciously vegetarian except Sunday Brunch, which will include bacon.
Sleeping accommodations of choice. Please see below for options and check out pictures on the Heathen Hill Yoga Website.
YOGA HOUSE
4 Bedrooms each with two twin beds. These 4 rooms share 2 full baths.
BIG HEATHEN HOUSE
6 Bedrooms, first four rooms below share 2 1/2 baths.
Rooms:
"Serenity Now" – 2 twin beds
"St John's Fort" – 1 double, 1 twin
"Three's Company" – 1 double, 1 twin
"Honeymoon Sweet" – 1 Queen bed
"Fancy" – 2 twin beds with private bath
"Schmancy" – 1 queen bed with private bath
Room reservations are first-come, first-served. The guest houses are country-style and very comfortable . 
Reach out to us with any questions and/or to sign up!
rachel@flowyoganj.com or daniellemarieyoga@gmail.com
---
About Rachel Vassak: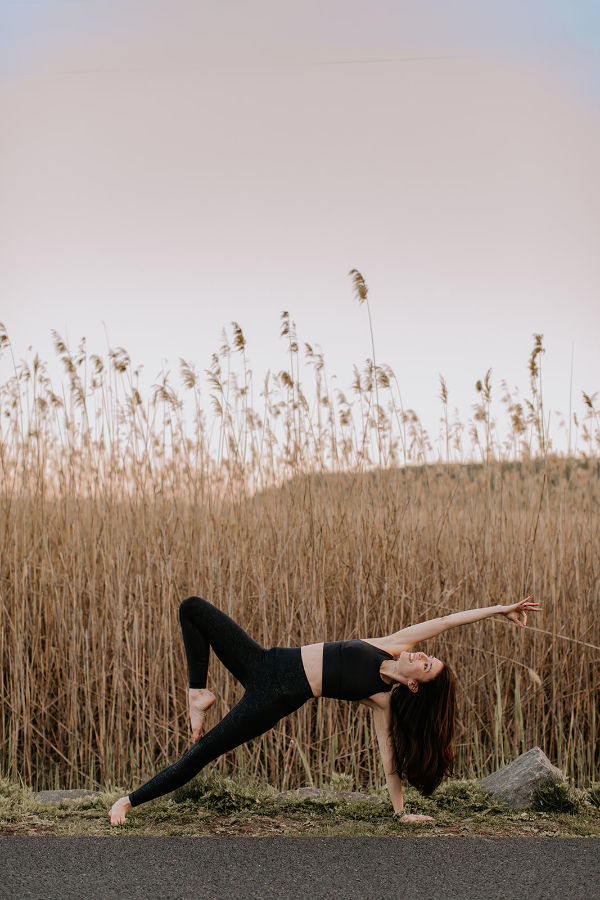 Rachel finds that yoga is a powerful tool to tackle daily stresses and transitions in life. After developing her practice at a handful of studios in New York City, Rachel completed her yoga teacher training (RYT 200) in 2009 with Jhon Tamayo at Atmananda Yoga Sequence. She went on to complete her advanced Yoga Teacher certification (RYT 500) at Laughing Lotus Studio in New York City, with immersions in Restorative Yoga, Chair Yoga, Yin Yoga & Essential Oils, Yoga Nidra, Inversions and Creative Sequencing.
In addition to her yoga study/teaching, Rachel has a BA in Psychology from the University of Pennsylvania and an MBA in Marketing from Columbia University. She spent over 10 years in the corporate world before deciding to follow her passion and become Owner and Director of Flow Yoga Studio (www.flowyoganj.com).
Rachel primarily teaches Vinyasa flow with an emphasis on alignment, linking breath to movement, and gracefully transitioning between poses. She brings creativity to each class with the goal of making her sequences both playful and challenging – tailored for all levels. Rachel aims to make her students feel strong, supported and joyful!
About Danielle DePiero: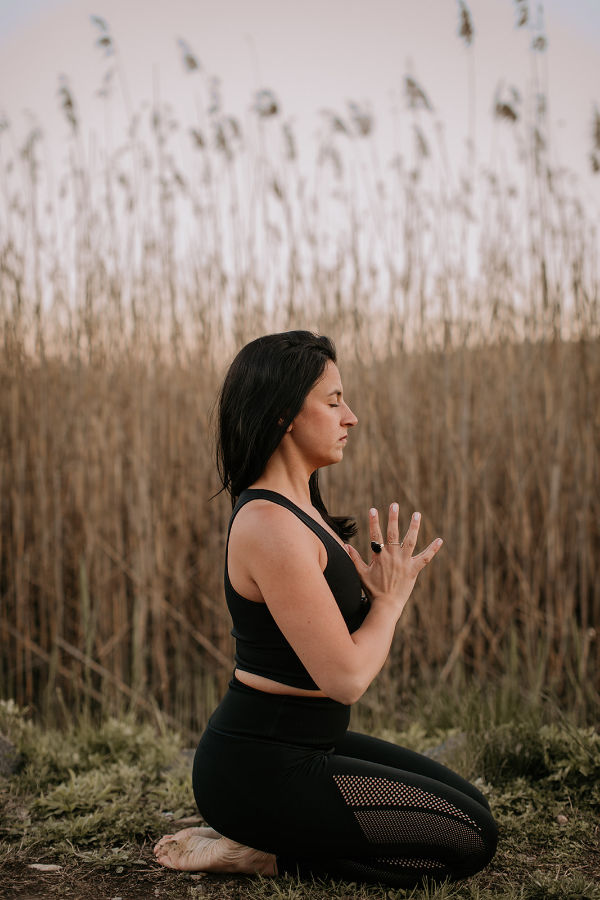 Danielle's joy to share and teach yoga to others is unmeasurable. She first developed a love for yoga in 2013 after practicing with a close cousin, and over the years this love has turned into a life-changing opportunity. It has led to better health, created new and amazing friendships, and broadened her view on life. In 2018, Danielle completed her 200 hour teacher training led by Erica Stanzione at Flow Yoga Studio. She is currently completing her 300 hour advanced teacher training certification through Flow. Danielle primarily teaches Vinyasa flow classes, focusing on the mental aspects that deliver a physical reaction. Teaching for Danielle is great way of helping others cope with this journey called "life" through its ups and downs; the mat is where it all comes together. Danielle is also a certified Reiki Level 2 practitioner.