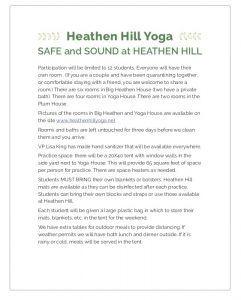 SAFE and SOUND at HEATHEN HILL
Download our guidelines for staying
safe and sound at Heathen Hill Yoga

MICHELLE WERT June 18-20
Rest & Restore at Heathen Hill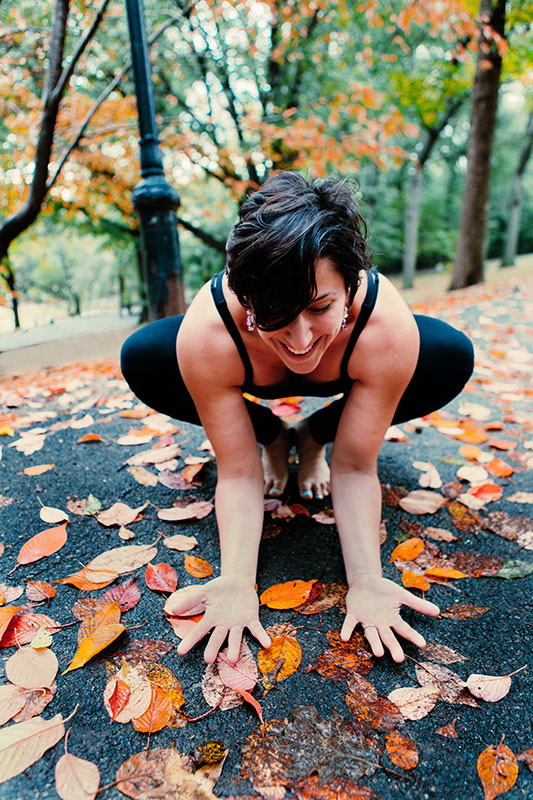 Take some time to exhale in this quiet, wooded space just north of New York City. We'll ease into leisurely movement practices, lengthy restorative practices, guided meditation, and Yoga Nidra. In the afternoon, enjoy swimming in the pond, time on the porch or walks in the country. The delicious garden-to-table meals are lovingly prepared by Lip and Lisa, the wonderful ladies who run the ship, and breakfast at your leisure includes glorious homemade yogurt & breads. Most importantly, enjoy this time away for yourself. During each practice you will receive lots of personal attention, smart sequencing designed to guide you deeper and accessible movement to build grace, flexibility and ease.
While this last year has been a challenging and unprecedented one for all of us, I am grateful to be able to offer this time and space to deeply care for ourselves. My sincere intention is to lovingly hold space as we take the time to breathe fresh air, to move & rest our bones, and to restore our hearts & minds. Join me for this wonderful weekend of great yoga, good company and wide open space.
This time is FOR YOU. Here is what you can expect:
6 leisurely, extended movement practices including two Candlelight Restorative and Yoga Nidra practices.
Lots of personal attention, mindful sequencing and accessible movements to gently guide you deeper in your practice.
Delicious garden-to-table meals straight from the Heathen Hill organic garden and a Sunday morning brunch with eggs fresh from Heathen Hill hens. For breakfast, the kitchens will be stocked with homemade breads and yogurt, and the kettle is always available for a pot of coffee or tea.
Time to explore the grounds, take long walks, swim in the pond, ease into the hot tub, relax on the meditation deck or sink into a comfy chair on the porch.
A welcome gift from me filled with some essentials to support your practice and to help you ease into a relaxing weekend.
Good company, nourishing food, positive energy and a whole lot of ease.
Details:
Rates are per person​ and include all meals, yoga practices and accommodations.
Prices​: $650-$1050, depending on the size and accommodations of the room you choose.
Space is very limited. A $250 non-refundable deposit is required to reserve your spot. Full payment is due by June 1, 2021.
For more information, precautions regarding Covid19 and to sign up, please visit https://www.michellewert.com​ or find me on Instagram (​@wertmichelle​).
A little bit about me:
I'm a Yoga and Movement Educator, an illustrator and a proud new Mommy. I am deeply interested in how the body moves and in feeling good. I'm skilled at demystifying the practice of yoga and like to invite inquiry into movement. Simplifying complex postures into smaller, digestible pieces is my jam.
My yoga classes are open to all levels and explore building strength, awareness and resilience in the body, not only through traditional asanas, but through playful movements as well. In my classes you can expect thoughtful sequencing and natural movement that you can take with you into your daily life. And in each of my classes, I like to include an opportunity to restore — even for just a few moments.
When I'm not teaching or drawing, I'm playing with my one-year-old daughter and learning how to move all over again. She is my best teacher. Spending an entire day with her and my husband is pretty much all I look forward to, and I would happily spend all my days just spending time and exploring with them.
As far as my time in the field, I have been teaching yoga for nearly 7 years in New York City and hold 500RYT and 200E-RYT designations. I called Yogaworks in New York City my home for many years and found my voice as a teacher and a teacher trainer there.