MICHELLE LARUE July 10-12
July 10 @ 12:00 am

-

July 12 @ 12:00 am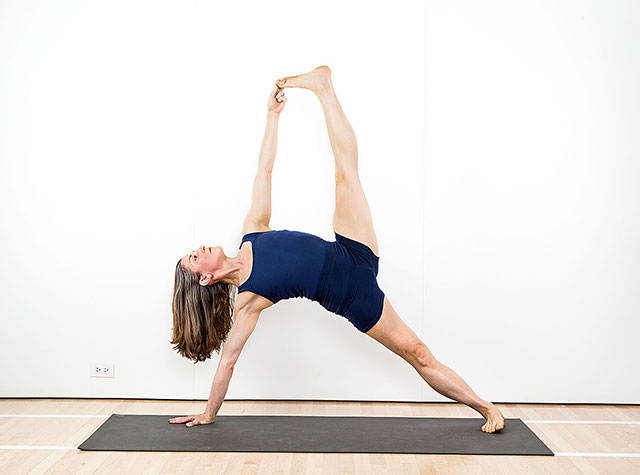 Michelle deeply enjoys sharing the benefits of Yoga with others. Her teaching is strong and precise. She blends physically demanding asana work with clear verbal instruction. Her aim is to lead her students while allowing them to stay connected to their own experience.
She discovered Iyengar Yoga in 1994 while performing professionally as a modern dancer. Accustomed to the demands and strains of performing, Yoga practice gave her a way to have a healthy, healing relationship with her body, and cultivate a calm, clear mind. The attention to detail that is a hallmark of Iyengar Yoga gave her a pathway inward that opened up a new way of being.
Michelle started teaching Yoga in 2001; she is a core faculty member of the Iyengar Yoga Institute of New York. She regularly travels to Pune, India, to study with the Iyengar family.
Michelle lives in Hoboken, New Jersey, with her husband and fellow Iyengar Yoga Teacher Matt Dreyfus, and their daughter.
She says: "Come to class with curiosity and enthusiasm. Be patient—explore the process. The results will come in their own time."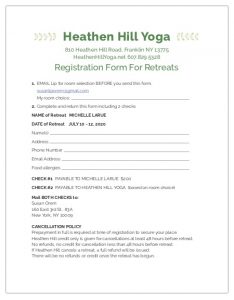 Prices:
Price range: $545 – $935, based on room choice.
Contact for Registration: info@heathenhillyoga.net
Click here for the printable registration form.