All guests must be vaccinated or show proof of a negative test taken within 72 hours of arrival.

JEN SAN MIGUEL September 18-20
OMG- Oh My Goddess Weekend
September 18, 2020

-

September 20, 2020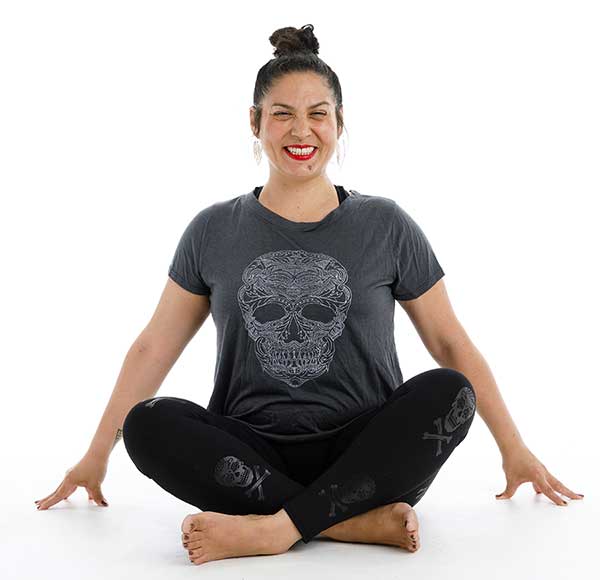 We can call her Mary, Kali, Durga, Freya, La Loba- she goes by many names- you decide what to call your inner goddess (yep, even you fellas). Join Jen for a weekend retreat where we'll chant, meditate, move and go deep in to connect to that goddess energy to close out the summer strong. We'll be ready to move into the fall, feeling renewed, recharged and re-goddess-ed. We're also going to laugh a lot, eat awesome food and drink any beverages that serve our goddesses (Jen's likes white wine). Prepare to have a great time, and please don't take it so seriously. Goddesses don't need to prove anything to anyone.
Weekend costs include four yoga practices (Vinyasa and restorative), accommodations, and meals. All levels- including and especially- absolute beginners- absolutely welcome.
Pricing:
Total weekend costs (based on room/time of booking) $525-650 pp
Please contact Jen at jensanmiguel@gmail.com with questions and for specific pricing information (varying based on room selection/availability). Payments accepted via Venmo, PayPal, check or cash. Special Early bird pricing available until June 1! Contact for details.
Yoga House – $525
Big Heathen – $575
Fancy, Schmancy – $650
About Jen
Jen teaches vinyasa flow classes- from beginner to advanced- with creative sequencing and an emphasis on alignment. She strives to create a welcoming atmosphere for all ages, body types, and abilities. When you come to Jen's class, she wants you to breathe, have fun, and feel better when you leave than when you walked in. 
 A student once remarked that Jen's class was "a mixture of zen and hilarity"- a compliment she will treasure forever.
Jen completed her 200 hour teaching certification, and is currently working on her 300 hour advanced teaching certification, both at Laughing Lotus Yoga Center, NYC.