Heathen Hill offers 2 houses for accommodations. Yoga House where yoga classes are given can sleep eight. Big Heathen House can sleep 12-14. Teachers stay in their own apartment, The Bunkhouse, on the ground floor of Big Heathen House..
The Guest House
Sleeps up to Eight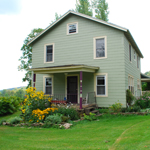 A full kitchen, the yoga room, 2 baths, and four bedrooms
Full Kitchen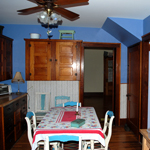 Homey kitchen for self serve breakfast, with a fridge, coffee maker, toaster oven, etc.
Betty Ford Clinic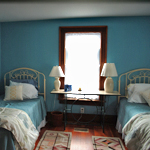 2 single beds and the infamous Kearns painting on the wall. TweetieBird slippers and the lending library.
West Wing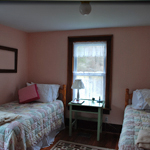 2 single beds, delicious afternoon light. Bunnie slippers and Lip's circus trunk as a dresser. Next to the bathroom.
Ponderosa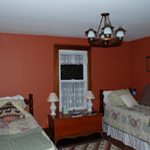 2 single beds, morning light, view of the ponds and a wagon wheel light fixture. Guess who the pioneers in the picture are.
Sunrise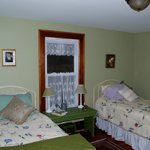 2 single beds and is named "Sunrise" because of the beautiful morning light and a view of both ponds. Bulldog slippers.
Blue Bathroom
A full bathroom on the main floor off the kitchen with a claw foot tub and shower.
Sage Bathroom
A full bathroom on the second floor, accessible from all bedrooms with a tub and shower.
Second Floor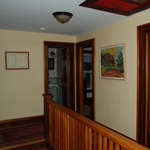 All the bedrooms and the sage bath are on the second floor of the Yoga House. The bath is centrally located – late night pit stops are easy.
The Big Heathen House
Living Room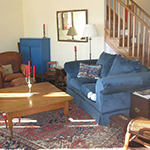 Up the hill is Big Heathen House. It has 6 bedrooms and 4 1/2 baths. The wrap around deck offers spectacular views of the garden and valley.
Living Room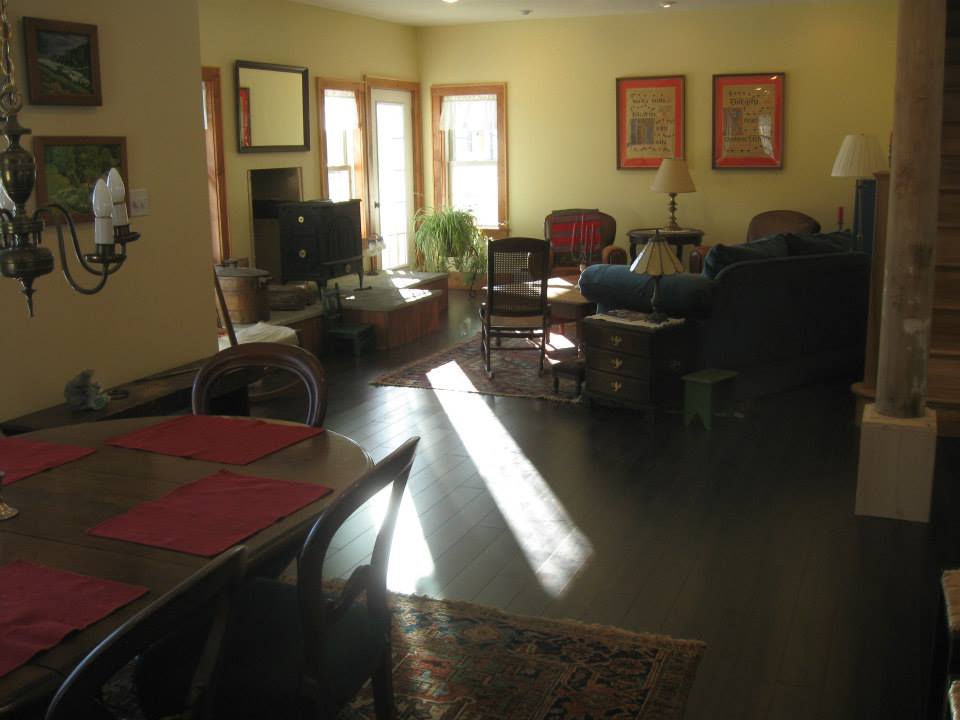 The dining room, looking toward the living room
Full Kitchen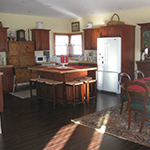 A full kitchen offers views of the property and overlooks the large dining and living rooms
Full Kitchen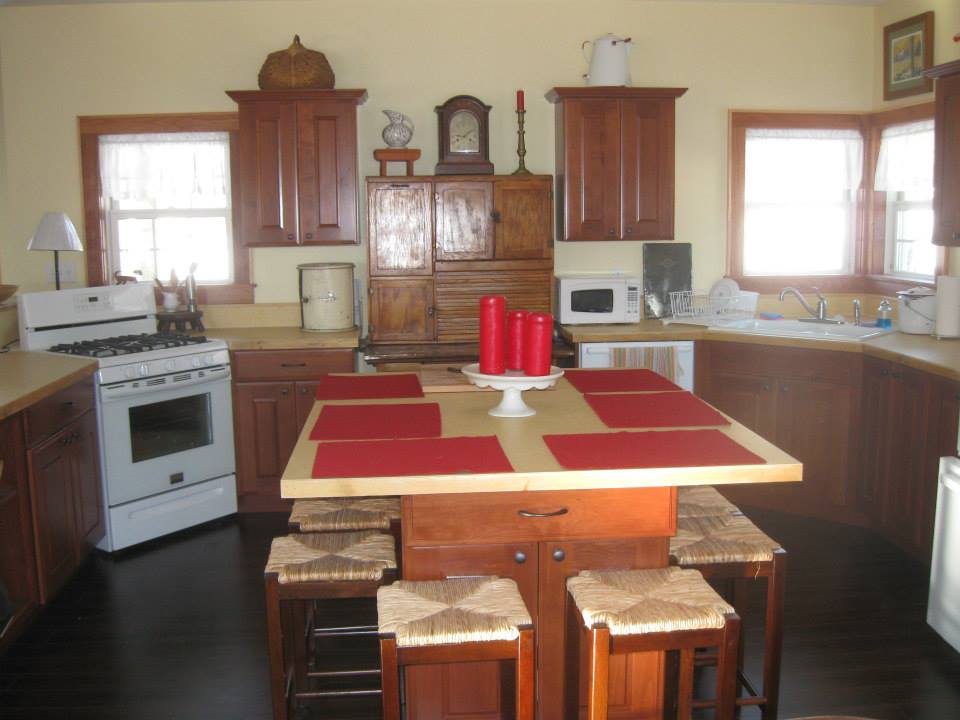 Full Kitchen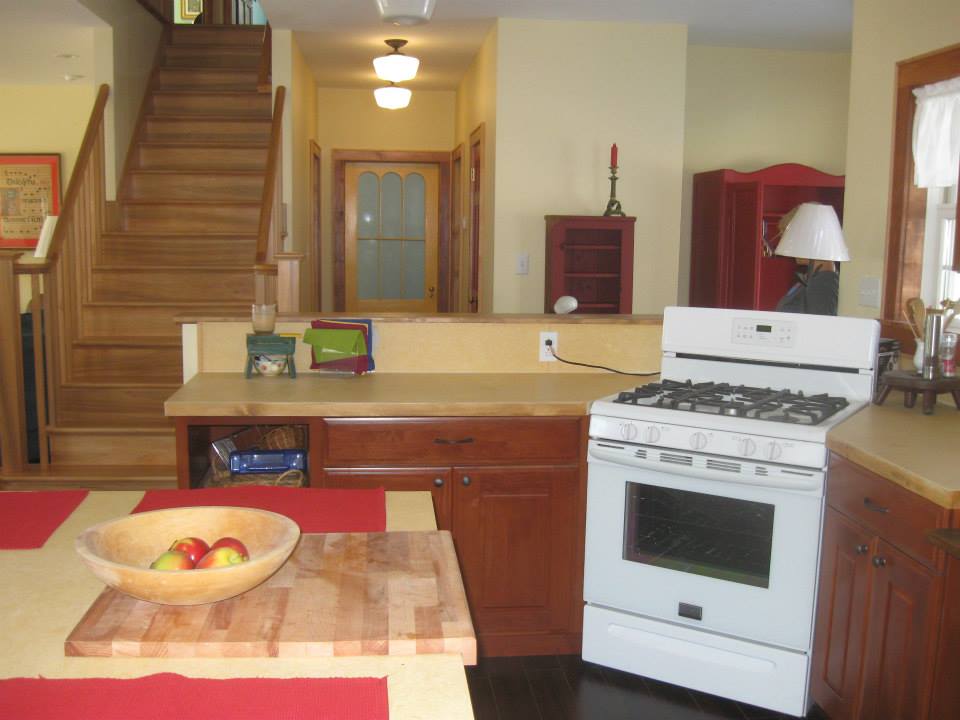 Looking down the hall to VP Lisa King's apartment door
The Powder Room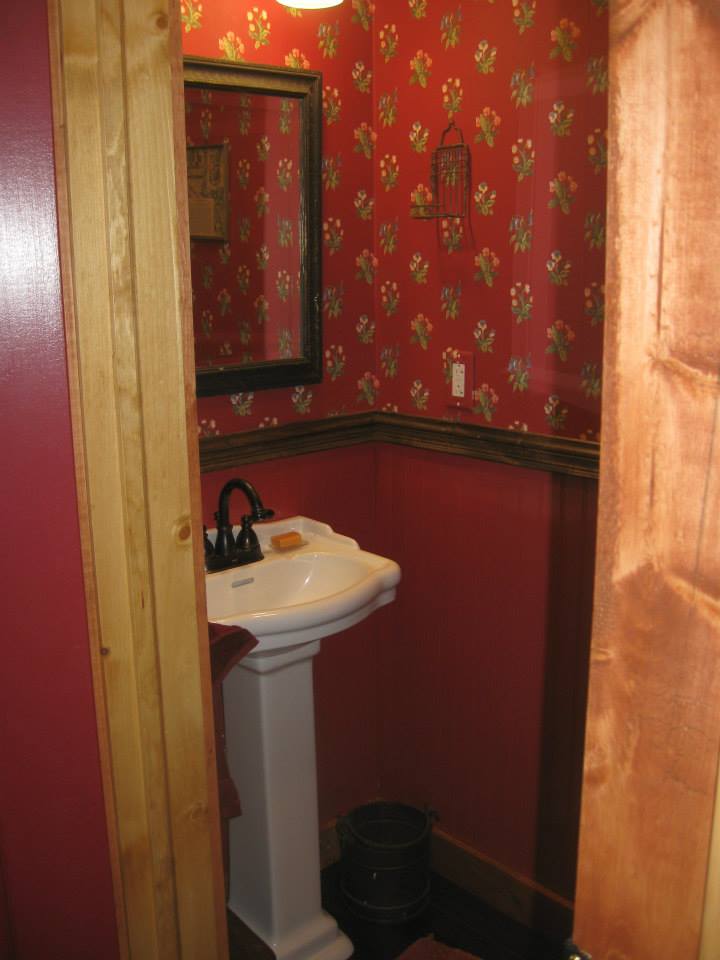 This doesn't begin to show how CUTE the powder room is—Jim called it the "Pouter Room"–I like it.
Honeymoon Sweet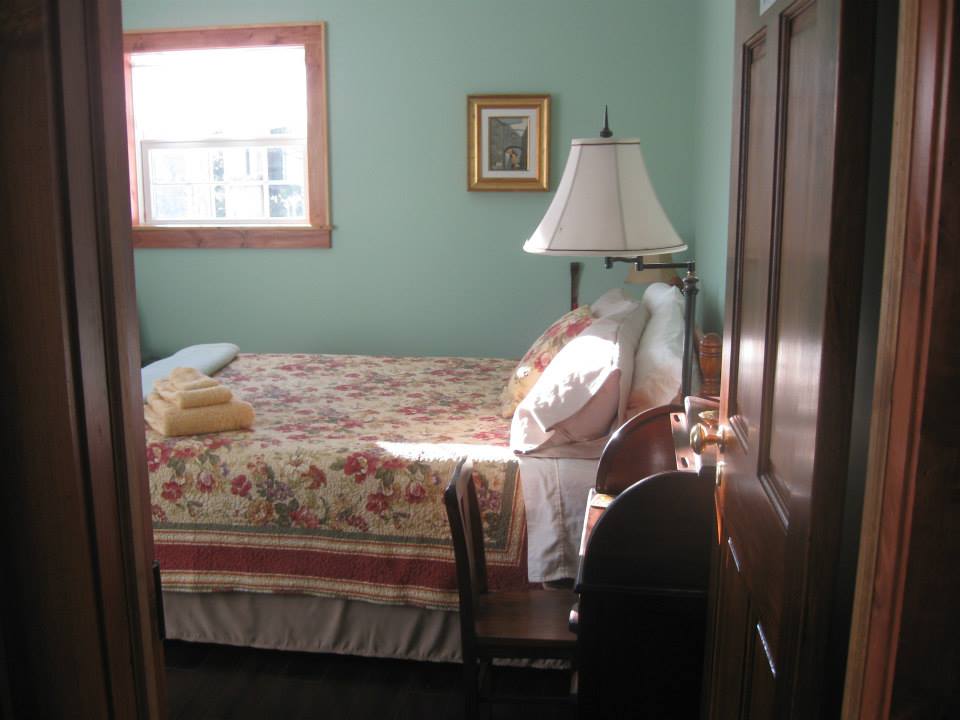 The Honeymoon Sweet has a queen bed.
Serenity Now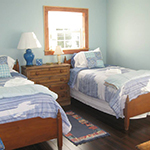 Serenity Now – two twin beds
Three's Company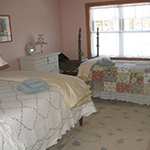 Three's Company has one double bed and one single.
Three's Company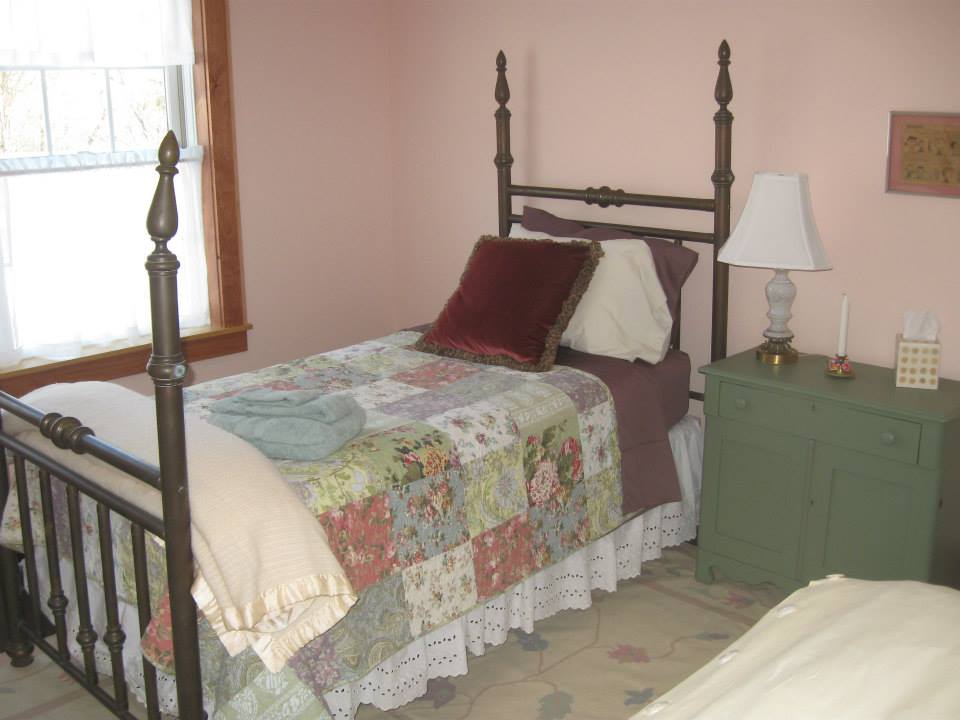 If you stayed in Le Trailer in years past, you will recognize the single bed from The Naughty Nun Cell
St. John's Fort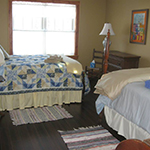 St. John's Fort has one double bed and one twin
St. John's Fort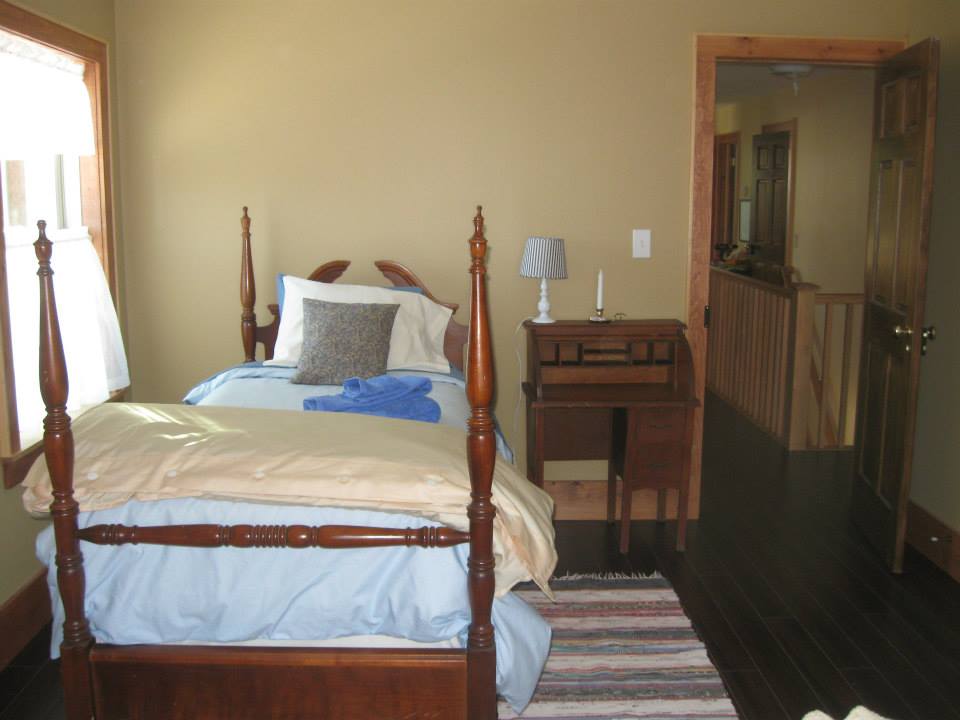 That window in St. John's Fort overlooks the garden
Full Bath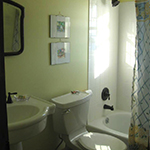 One of the shared baths
Lacey Bath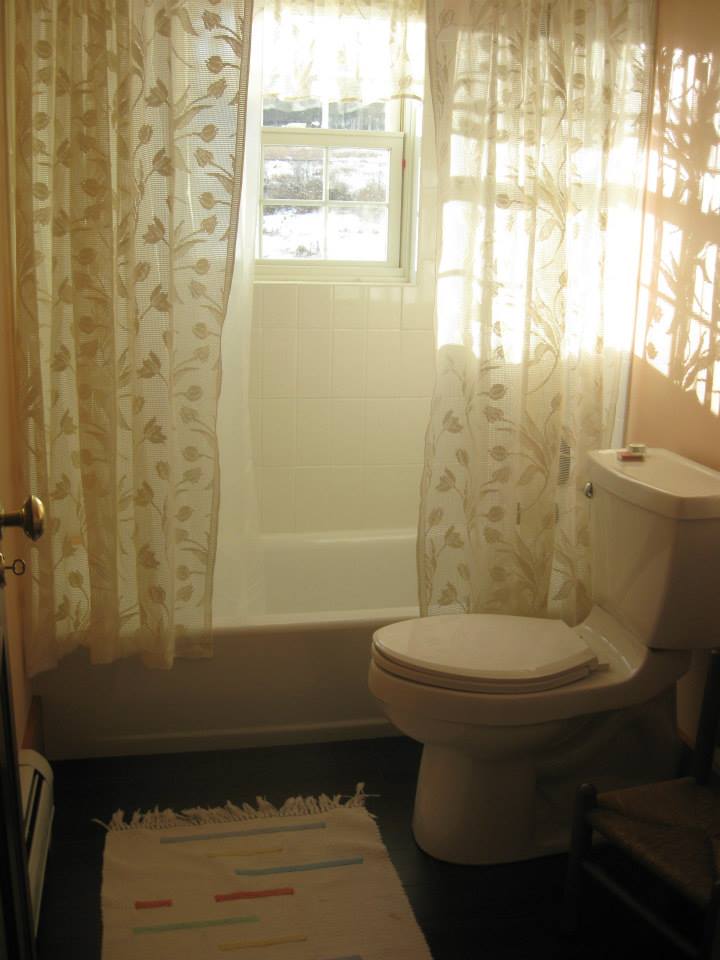 VP Lisa King made the shower curtain. How great is she?!
Second Floor Hallway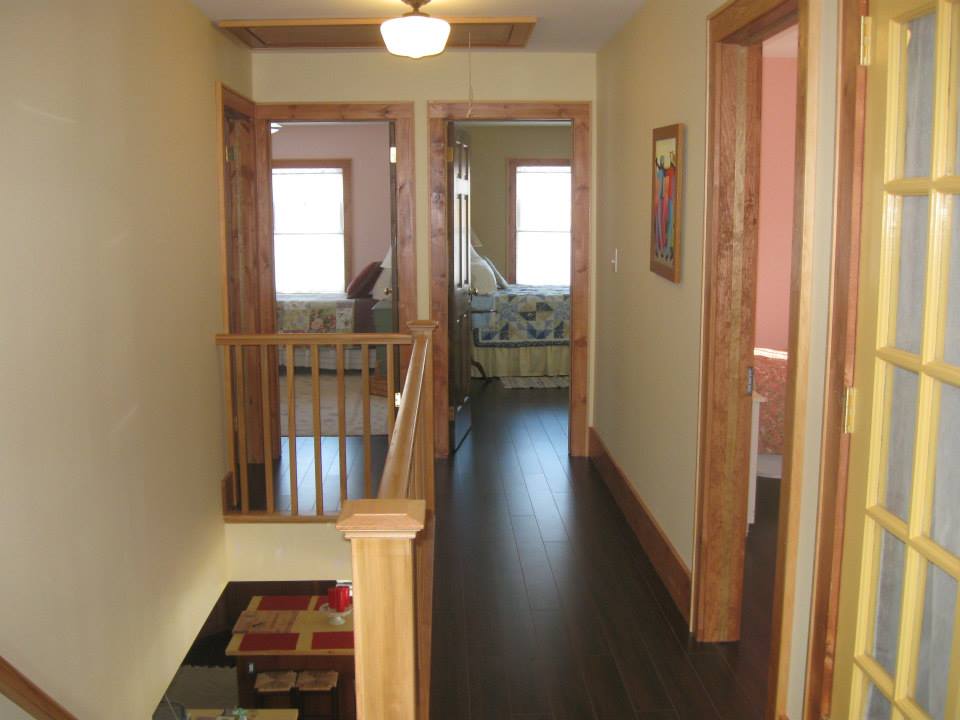 Looking down the hall toward Three's Company and St.John's Fort
Second Floor Hallway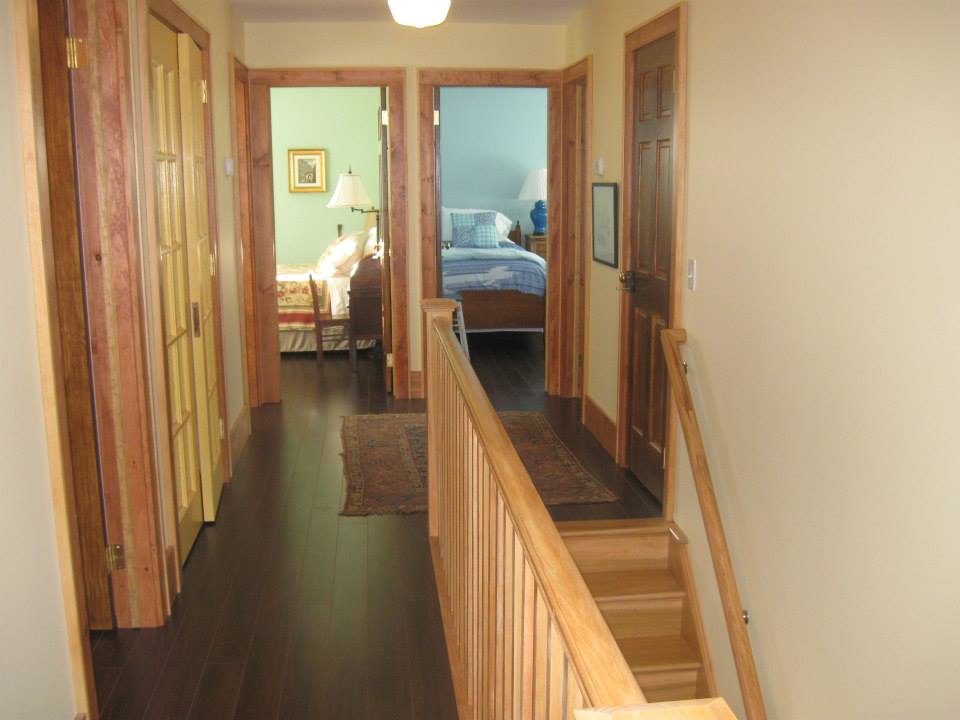 Up the stairs–looking into the Honeymoon Sweet and Serenity Now
Schmancy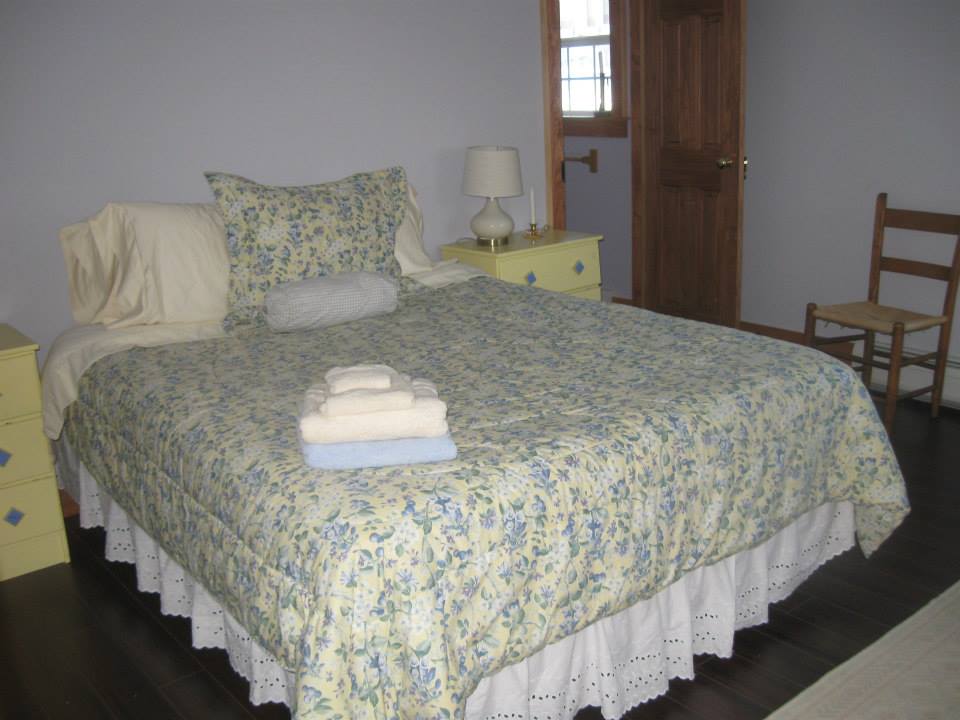 One queen bed and a private bath
Schmancy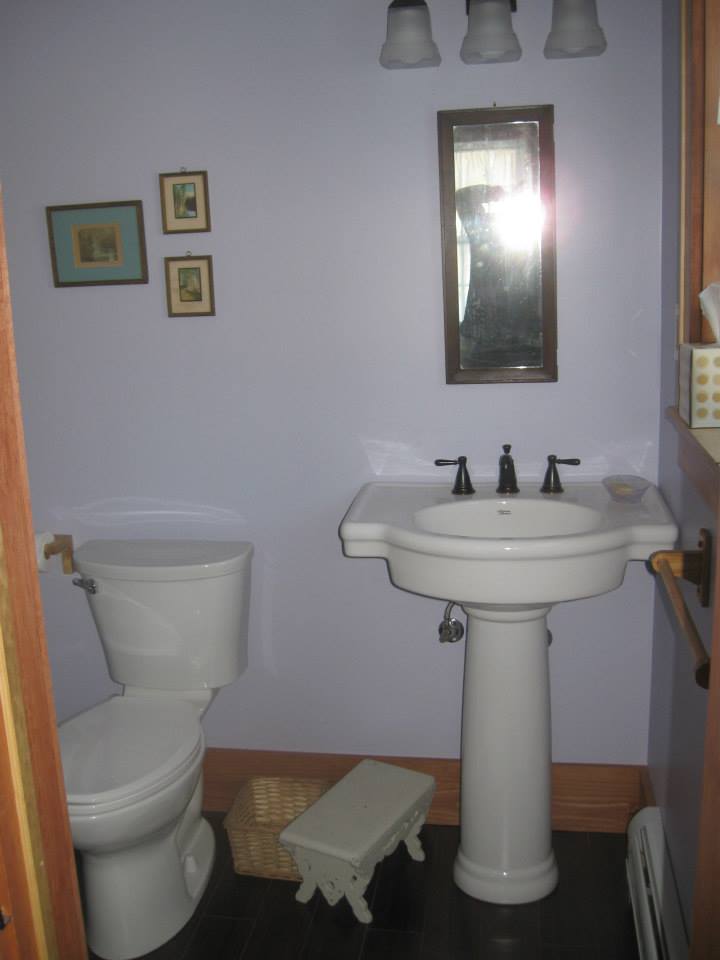 Schmancy's own bath
Fancy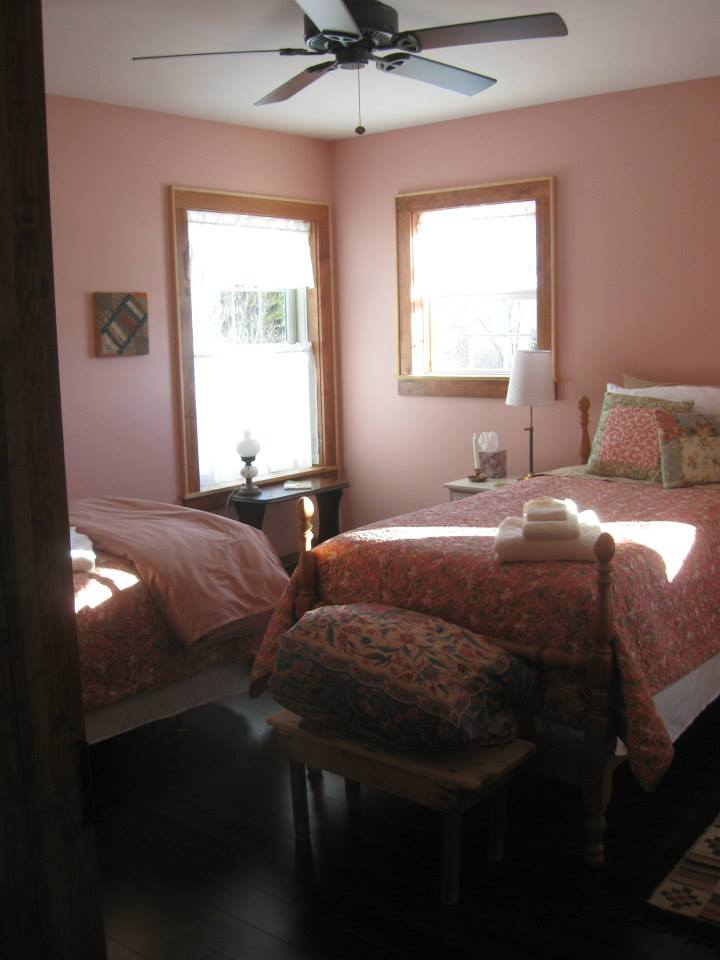 Two twin beds and a private bath
Fancy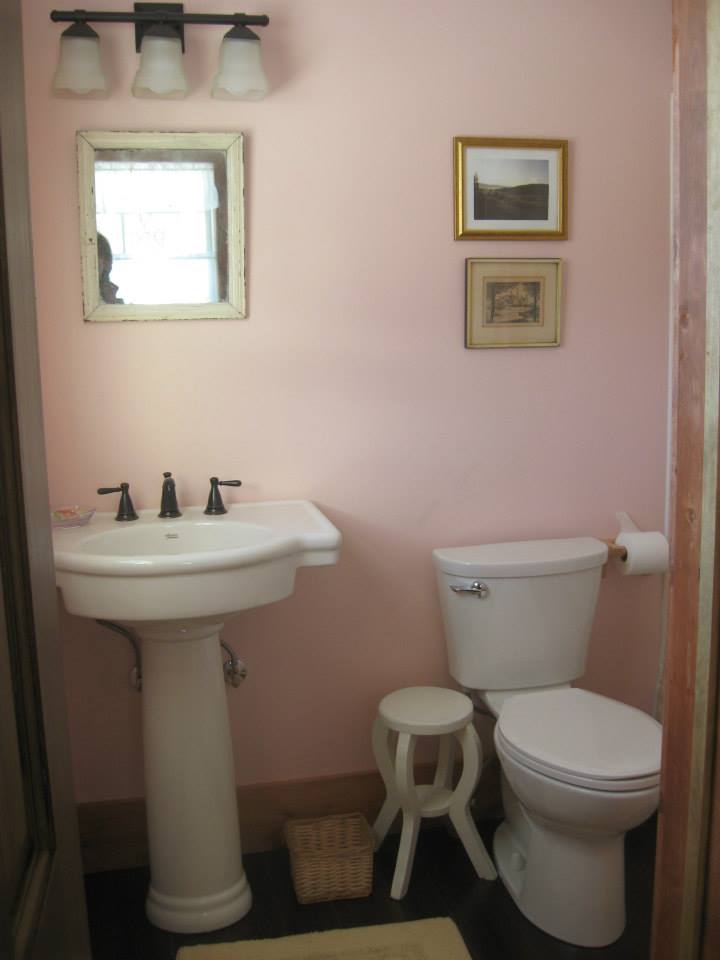 Fancy's private bath…it really is nice. I can't help that the picture is just a story about a toilet…